&nbsp
Electrician Journeyman (129511)
Posted by: Tradesmen International, Inc. on September 17, 2017 at 08:04:23.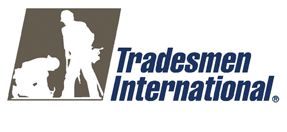 Contract / Temp to Direct / Direct Hire: Contract
City: COLDWATER
State: Michigan
Country: United States
Zip or Postal Code: 49036

Electrician Journeyman


Description
Immediate need for Journeyman Electrician in Coldwater Michigan.
Specific responsibilities:
Installing power supply wiring and conduit such as: EMT, O-CAL, Rigid conduit, MC cable, strut, cable trays
Troubleshooting electrical components, wiring diagrams, transformers, motors, panels, and circuits
Installing, maintaining, and repairing electrical systems such as: switch gears, motor controls, electrical panels, CT cabinets, conveyor systems, lighting, and power supplies
Maintaining current electrician's license or identification card to meet governmental regulations
Testing electrical systems or continuity of circuits in electrical wiring, equipment, or fixtures, using testing devices, such as ohmmeters, voltmeters, or oscilloscopes, to ensure compatibility and safety of system
Inspecting systems, equipment, or components to identify hazards, defects, or the need for adjustment or repair, and to ensure compliance with codes
Directing or training workers to install, maintain, or repair electrical wiring, equipment, or fixtures
Diagnosing malfunctioning systems, apparatus, or components, using test equipment and hand tools to locate the cause of a breakdown and correct the problem
$35 Hour / $80 Day / 60+ Hours per week / Must Have Journeymans Card
Call 616-541-3860
Requirements
Simply put, we're not a temp agency and don't just hire anyone. In fact, we're highly selective, committed to hiring only those electricians that are highly skilled in their trade with unwavering reliability, strong work ethic, and a desire to be the best.
Specific requirements:
4 years of experience in commercial/industrial electrical
Ability to follow electrical code manuals to install and repair electrical systems
Understand schematic diagrams, blueprints and other specifications required by our client
Experience working with hand tools, power tool and electronic test equipment
Strong working knowledge of job site safety as well as ability to complete a company specific safety orientation
High standard of integrity and professionalism
Drug free at all times
Now Hiring! $35/hour. $80/day per diem. 60 hours per work.
Must have Jour Card. 616-541-3860
Company Details
Tradesmen International, Americas elite skilled labor force, is seeking experienced Journeyman Electricians to join our team. We are recognized internationally as a leading source for reliable, skilled craftsmen with thousands of employees across North America. With more than 5,000 active clients we have a plenty of great opportunities for skilled industrial electricians that want to be the best in their field. We offer consistent work, top pay, benefits, and employment opportunities in most major markets throughout North America. If you are a Journeyman Electrician experienced in installing and repairing electrical systems for industrial machinery and equipment this is your chance to advance your career!
In addition to consistent work, top pay, and employment opportunities, we provide a benefits package that is among the best in the industry. Our comprehensive benefits encourage our employees and their families to build a lifelong relationship with us.
Vacation Pay
Health insurance
Dental and vision plan
Prescription drug plan
Life insurance
Short-term disability
401(k) profit-sharing savings plan
Incentive programs
Tool purchase programs
Tradesmen International is an EO employer - M/F/Veteran/Disability

Now Hiring! $35/hour. $80/day per diem. 60 hours per work.

Must have Jour Card. 616-541-3860

Recruiter Name

Devon Harkness

Recruiter Phone Number

269.345.3950

Location

US-MI-COLDWATER

Posted Date 2 weeks ago

Req ID 2017-129511IN

Category Electrical - Journeyman

Travel Yes

Location US-MI-COLDWATER






---
543 page view(s)
---
Thinking about applying for this position?
Please make sure that you meet the minimum requirements indicated for the job before you apply (see user agreement). If you are qualified, then use either the email link (near top of post) or the application link (near bottom of post) to apply, whichever is provided.

---
&copy Copyright - Roadtechs&reg, LLC. All rights reserved. No reproduction of any part of this website may be sold or
distributed for commercial gain nor shall it be modified or incorporated in any other work, publication, or website.
Use of this site implies compliance with the Roadtechs User Agreement.