&nbsp
Carpenter Journeyman (137776)
Posted by: Tradesmen International, Inc. on September 17, 2017 at 08:04:23.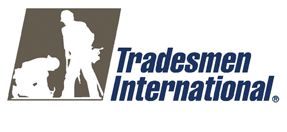 Contract / Temp to Direct / Direct Hire: Contract
City: WENATCHEE
State: Washington
Country: United States
Zip or Postal Code: 98801

Carpenter Journeyman


Description
As a Journeyman Carpenter you will construct, erect, install, and repair structures and fixtures of wood, plywood, metal studs, and drywall using carpenter's hand tools and power tools making sure to conform to local building codes.
Specific responsibilities:
Installing foundations, walls, floors, ceilings, and roofs using materials such as: wood, steel, metal, concrete, plastics, and composites of multiple materials
Fitting and installing window frames, doors, door frames, door hardware, interior and exterior trim using a carpenters level, plumb bob, and laser levels
Erecting scaffolding, ladders for assembling structures above ground levels
Studying specifications in blueprints, sketches, or building plans to prepare project layout and determine dimensions and materials required
Shaping or cutting materials to specified measurements, using hand tools, machines, or power saws
Following established safety rules and regulations and maintaining a safe and clean environment
Building or repairing cabinets, doors, frameworks, floors, or other wooden fixtures used in buildings, using woodworking machines, hand tools, or power tools
Assembling and fastening materials to make frameworks or props, using hand tools and wood screws, nails, dowel pins, or glue
Removing damaged or defective parts or sections of structures and repair or replace, using hand tools
Inspecting ceiling or floor tile, wall coverings, siding, glass, or woodwork to detect broken or damaged structures
Requirements
Simply put, we're not a temp agency and don't just hire anyone. In fact, we're highly selective, committed to hiring only those Carpenters that are highly skilled in their trade with unwavering reliability, strong work ethic, and a desire to be the best.
Specific requirements:
4 years of experience in commercial carpentry
Ability to comprehend schematic diagrams, blueprints, sketches, building plans and other specifications required by our client for information pertaining to the type of material required to get job done
Experience working with equipment such as: boom lifts, scissor lifts, and forklifts
Strong working knowledge of job site safety as well as ability to complete a company specific safety orientation
High standard of integrity and professionalism
Drug free at all times
Company Details
Tradesmen International, Americas elite skilled labor force, is seeking experienced Commercial Carpenters to join our team. We are recognized internationally as a leading source for reliable, skilled craftsmen with thousands of employees across North America. With more than 5,000 active clients we have a plenty of great opportunities for skilled construction carpenters that want to be the best in their field. We offer consistent work, top pay, benefits, and employment opportunities in most major markets throughout North America. If you are a Journeyman Carpenter with at least 4 years of experience this is your chance to advance your career!
In addition to consistent work, top pay, and employment opportunities, we provide a benefits package that is among the best in the industry. Our comprehensive benefits encourage our employees and their families to build a lifelong relationship with us.
Vacation Pay
Health insurance
Dental and vision plan
Prescription drug plan
Life insurance
Short-term disability
401(k) profit-sharing savings plan
Incentive programs
Tool purchase programs
Tradesmen International is an EO employer - M/F/Veteran/Disability
Recruiter Name
John Reynolds
Location
US-WA-WENATCHEE
Posted Date 1 month ago
Req ID 2017-137776IN
Category Carpenter - Journeyman
Travel Yes
Location US-WA-WENATCHEE
---
303 page view(s)
---
Thinking about applying for this position?
Please make sure that you meet the minimum requirements indicated for the job before you apply (see user agreement). If you are qualified, then use either the email link (near top of post) or the application link (near bottom of post) to apply, whichever is provided.

---
&copy Copyright - Roadtechs&reg, LLC. All rights reserved. No reproduction of any part of this website may be sold or
distributed for commercial gain nor shall it be modified or incorporated in any other work, publication, or website.
Use of this site implies compliance with the Roadtechs User Agreement.