---
---
&nbsp
[Crane Operator] IMMEDIATE NEED--NCCCO RT Crane Operator
Posted by: A&D Constructors, LLC <recruiter@adconstructors.com> on September 30, 2018 at 00:04:01. Click here to reply to this post via Email.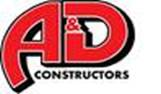 Contract / Temp to Direct / Direct Hire: Direct Hire
City: South Bend
State: Indiana
Country: United States
Reply to Recruiter via Text Msg: 8122057035

The company has an IMMEDIATE need for an NCCCO certified Crane Operator. The operator must have experience operating a 100RT hydraulic crane. The work involves the installation of a new boiler at a facility in South Bend, IN. Duration of the project is approximately 4 months working 5-10s. Be willing to perform other tasks as assigned.
Qualified candidates need to contact the A&D recruiter by sending a text message to 812-205-7035 or send a resume to recruiter@adconstructors.com
`




---
183 page view(s)
---
Thinking about applying for this position?
Please make sure that you meet the minimum requirements indicated for the job before you apply (see user agreement). If you are qualified, then use either the email link (near top of post) or the application link (near bottom of post) to apply, whichever is provided.

---
&copy Copyright - Roadtechs&reg, LLC. All rights reserved. No reproduction of any part of this website may be sold or
distributed for commercial gain nor shall it be modified or incorporated in any other work, publication, or website.
Use of this site implies compliance with the Roadtechs User Agreement.