---
[Project Manager] Project Manager/Estimator Industrial Fabrication
---

[ Back ] [ The Roadtechs General Construction Job Board ] [ Help ] [Edit ] [Mark Position Closed ]
Posted by:
A&D Constructors LLC <kburgess@adconstructors.com>
on May 05, 2019 at 00:04:01.
Click here to reply to this post via Email.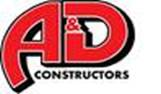 Post Number: 520889
Posted By: A&D Constructors LLC
Posted On: 2019-05-05 00:04:01
Email Address: kburgess@adconstructors.com
Subject: [Project Manager] Project Manager/Estimator Industrial Fabrication
Contract / Temp to Direct / Direct Hire: Direct Hire
City: Evansville
State: Indiana
Country: United States
Zip or Postal Code: 47715

Project Manager / Estimator Industrial Fabrication
General Overview
Project manager is responsible for the acceptance, planning, coordination, implementation, control and completion of projects within the Fab Shop of A&D.
Responsibilities
• Work with Sales and Fab Shop Design Engineer/Estimator to accept or reject proposed projects
• Plan and implement projects
• Help define project scope, goals and deliverables
• Define tasks and required resources
• Hire, lead and manage project team
• Manage budget
• Allocate project resources
• Create schedule and project timeline
• Track deliverables
• Support and direct team
• Lead quality assurance
• Monitor and report on project progress
• Present to stakeholders reports on progress as well as problems and solutions
• Implement and manage change when necessary to meet project outputs
• Evaluate and assess result of projects
Education & Experience
• Project management qualification (PMP) or equivalent
• 5+ years of experience as a project manager
• Knowledge of design, fabrication and assembly of systems moving liquids using piping, pumps, motors and controls required
• Experience in document control required
• Proficiency in project management software tools
• Drafting experience and knowledge of SolidWorks or other 3D software helpful, but not required
Competencies
• Critical thinking and problem solving
• Excellent decision-making and leadership capabilities
• Conflict resolution experience
• Adaptability
• Able to tolerate stress
Job Type: Full-time
Experience:
• SolidWorks or equivalent software: 5 years (Preferred)
• Records Management/document control: 5 years (Preferred)
• Design, fabrication and assembly of systems in related field: 5 years (Preferred)
• Project Management: 5 years (Preferred)
License:
• PMP or equivalent (Preferred)
Benefits offered:
• Paid time off
• Health insurance
• Dental insurance
• Retirement benefits or accounts
• Gym memberships or discounts
• Other types of insurance



Thinking about applying for this position?
Please make sure that you meet the minimum requirements indicated for the job before you apply (see user agreement). If you are qualified, then use either the email link (near top of post) or the application link (near bottom of post) to apply, whichever is provided.
[ Back ] [ The Roadtechs General Construction Job Board ] [ Help ] [Edit ] [Mark Position Closed ]
---
84 page view(s)
&copy Copyright - Roadtechs&reg, LLC. All rights reserved. No reproduction of any part of this website may be sold or
distributed for commercial gain nor shall it be modified or incorporated in any other work, publication, or website.
Use of this site implies compliance with the Roadtechs User Agreement.