&nbsp
Minnesota Licensed Journeyman Electrician - Travel Work (2017-112290)
Posted by: Tradesmen International, Inc. on April 19, 2017 at 17:20:02.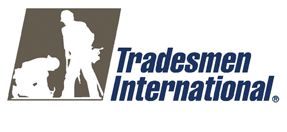 Contract / Temp to Direct / Direct Hire: Contract
City: GRAND RAPIDS
State: Minnesota
Country: United States
Zip or Postal Code: 55744


Minnesota Licensed Journeyman Electrician - Travel Work



Description:

Journeymen Electricians Needed for Solar Work Near the Twin cities!

Pay is $40hr with $100 a day per diem for those that qualify.

OT, paid lunch, Free Osha training. Paid Weekly.

If you have a MN license, driver's license, vehicle, clean drug test, cordless drill and all the PPE, give me a call ASAP! Positions are filling fast!

651-688-7340

Company Details:
Vacation Pay
Health insurance
Dental and vision plan
Prescription drug plan
Life insurance
Short-term disability
401(k) profit-sharing savings plan
Incentive programs
Tool purchase programs
Tradesmen International is an EO employer - M/F/Veteran/Disability
Click here to visit Tradesmens full website. at http://www.tradesmeninternational.com
Recruiter Name:
William Pierce
Req ID 2017-112290
Posted Date 4/18/2017
Category Electrical - Journeyman
Travel Yes
Location US - MN - GRAND RAPIDS
---
150 page view(s)
---
Thinking about applying for this position?
Please make sure that you meet the minimum requirements indicated for the job before you apply (see user agreement). If you are qualified, then use either the email link (near top of post) or the application link (near bottom of post) to apply, whichever is provided.

---
&copy Copyright - Roadtechs&reg, LLC. All rights reserved. No reproduction of any part of this website may be sold or
distributed for commercial gain nor shall it be modified or incorporated in any other work, publication, or website.
Use of this site implies compliance with the Roadtechs User Agreement.