&nbsp
Journeyman Electrician 60hrs/week $100/day per diem (112288)
Posted by: Tradesmen International, Inc. on April 26, 2017 at 17:20:01.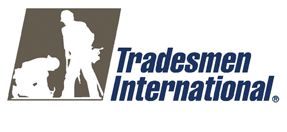 Contract / Temp to Direct / Direct Hire: Contract

Journeyman Electrician 60hrs/week $100/day per diem


Description:
We need Licensed MN Electricians for Solar Work starting IMMEDIATELY
All candidates must have MN Jman license/Master license or be able to Reciprocate to MN
Pay is weekly at $40/hr and includes $100 a day per diem for days worked . Project is working 6 days a week with 60+ hrs/week
If you are a licensed electrician or are able to reciprocate your license, Call 651-688-7340 and ask for Blake. We will get you going ASAP
The states that Reciprocate to MN are:
Alaska
Arkansas
Iowa
Nebraska
South Dakota
North Dakota
Nebraska
Montana
Colorado
Wyoming
Requirements:
Requirements:
Current MN Jman license or reciprocating state
Valid driver's license and vehicle
Personal tools
OSHA 10 is a plus
Experience in Solar is a plus
Ability to work 60+ hrs/week
Company Details:
If qualified, call Blake: 651-688-7340
Recruiter Name:
Blake Weidenbacher
Req ID 2017-112288
Posted Date 4/18/2017
Category Electrical - Journeyman
Travel Yes
---
417 page view(s)
---
Thinking about applying for this position?
Please make sure that you meet the minimum requirements indicated for the job before you apply (see user agreement). If you are qualified, then use either the email link (near top of post) or the application link (near bottom of post) to apply, whichever is provided.

---
&copy Copyright - Roadtechs&reg, LLC. All rights reserved. No reproduction of any part of this website may be sold or
distributed for commercial gain nor shall it be modified or incorporated in any other work, publication, or website.
Use of this site implies compliance with the Roadtechs User Agreement.