---
LFG Reciprocating Engine Operator (power generation, permanent, local candidates only) in Atlanta, GA
---

[ Back ] [ The Roadtechs Alternative Energy Job Board ] [ Help ] [Edit ] [Mark Position Closed ]
Posted by:
PIC Group, Inc. on February 24, 2019 at 00:04:01.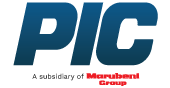 Post Number: 514030
Posted By: PIC Group, Inc.
Posted On: 2019-02-24 00:04:01
Link: Click here to apply!
Subject: LFG Reciprocating Engine Operator (power generation, permanent, local candidates only) in Atlanta, GA
Contract / Temp to Direct / Direct Hire: Direct Hire
City: Atlanta
State: Georgia
Country: United States
Zip or Postal Code: 30320

At PIC Group, Inc., our emphasis is on excellence. We recruit the strongest candidates in the power generation industry. Our industry experience helps us offer unmatched service and support to our consultants. As a global service provider, we continually seek talented individuals. PIC consultants benefit from training programs and a global family of seasoned professionals united under a common goal; to go beyond the job description each and every day.
==============================================
Facility Operator (Power Generation Plant)
Location: Atlanta, GA (local candidates only)
* Permanent job opportunity with an hourly pay rate up to $27/hr. (depending on experience), paid time off and benefits.*
The Facility Operator is a member of PIC Groupís O&M workforce employed to operate and maintain energy assets. The description that follows lists several of the requirements for successful performance of Facility Operator duties. Other duties may be required as necessary to meet the overall operational goals of the organization. Reports to PIC Group Facilities Manager and is responsible for energy plants as assigned.
* Operation and Maintenance of Jenbacher 616 series, landfill gas fired, reciprocating engines
* Responsible for all activities and personnel on the site
* Site EHS compliance with PIC Group Program
* Support PIC Corporate EHS team in the effort of preparing periodic reports
* Support Annual Operations and overhaul Outage Planning
* Support Site(s) Budget and Consumables purchasing oversight
* Support Vendor management and purchase order preparation
* Prepare weekly, monthly and ad hoc reports as required
* Support the utilization of the computerized maintenance management system as it relates to managing work order prioritization, backlog and updates
* Preparation, review, and updating of applicable facility operating procedures
* Support of routine maintenance task including oil and gas analysis, well fields, vibration analysis, and other tasks as assigned
* Position will be required to be available for call-out

Requirements/Qualifications:
* Minimum 3 years of experience with Jenbacher or similar reciprocating engines in a similar role
* Minimum High School Graduate or GED
* Former US Navy or similar training and experience (preferred/not required)
* Associates degree (preferred/not required)
==============================================
We are proud to offer competitive wages and benefits. Prior to beginning work, all applicants must be willing to submit to a drug and alcohol screen as well as a background check, inclusive of criminal. We seek out and employ talented individuals who meet the qualifications for each position. PIC Group, Inc. is an Equal Opportunity Employer. Due to the large number of responses we receive to our postings, only those applicants with the required experience and qualifications will be contacted.

Thinking about applying for this position?
Please make sure that you meet the minimum requirements indicated for the job before you apply (
see user agreement
). If you are qualified, then use either the email link (near top of post) or the application link (near bottom of post) to apply, whichever is provided.
[ Back ] [ The Roadtechs Alternative Energy Job Board ] [ Help ] [Edit ] [Mark Position Closed ]
---
142 page view(s)
&copy Copyright - Roadtechs&reg, LLC. All rights reserved. No reproduction of any part of this website may be sold or
distributed for commercial gain nor shall it be modified or incorporated in any other work, publication, or website.
Use of this site implies compliance with the Roadtechs User Agreement.