&nbsp
Assembler (147166)
Posted by: Tradesmen International, Inc. on October 11, 2017 at 17:20:01.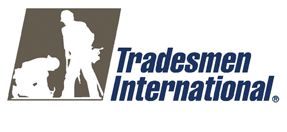 Contract / Temp to Direct / Direct Hire: Contract
City: PORT ARTHUR
State: Texas
Country: United States
Zip or Postal Code: 77640

Assembler


Description
If you are an Assembler and want to be a part of the nations elite craftsmen, this is your chance to advance your career. We have openings for Assemblers in Newport News, Virginia.
Pay is based on experience, 15-27/Hr and $100 Per Diem for qualifying travelers.
Requirements
Experience: Two to four years of mechanical assembly experience preferred.
Candidates must have:
Ability/knowledge and use of basic hand tools.
Ability to read a scale and/or tape measure.
Ability to read/comprehend drawings, diagrams and sketches
Use of precision measuring instruments such as a micrometer
High school graduate or equivalent. Basic math skills.
All candidates will be submitted to a 7 year Federal Background check and a Hair Follice Drug Test.
Company Details
In addition to consistent work, top pay, and employment opportunities, we provide a benefits package that is among the best in the industry. Our comprehensive benefits encourage our employees and their families to build a lifelong relationship with us.
Vacation Pay
Health insurance
Dental and vision plan
Prescription drug plan
Life insurance
Short-term disability
401(k) profit-sharing savings plan
Incentive programs
Tool pruchase programs
Tradesmen International is an EO employer - M/F/Veteran/Disability
Recruiter Name
Gabriela Gonzalez
Location
US-TX-PORT ARTHUR
Posted Date 4 days ago
Req ID 2017-147166IN
Category Laborer
Travel Yes
Job Board IN
Location US-TX-PORT ARTHUR
---
75 page view(s)
---
Thinking about applying for this position?
Please make sure that you meet the minimum requirements indicated for the job before you apply (see user agreement). If you are qualified, then use either the email link (near top of post) or the application link (near bottom of post) to apply, whichever is provided.
---
&copy Copyright - Roadtechs&reg, LLC. All rights reserved. No reproduction of any part of this website may be sold or
distributed for commercial gain nor shall it be modified or incorporated in any other work, publication, or website.
Use of this site implies compliance with the Roadtechs User Agreement.