&nbsp
Safety Specialist IV (Multiple positions) - UCOR - Oak Ridge, TN
Posted by: OLH, Inc on May 13, 2018 at 00:04:02.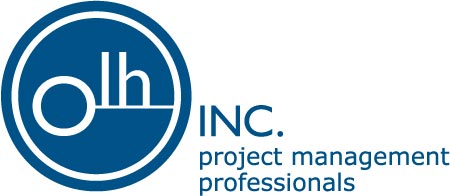 Contract / Temp to Direct / Direct Hire: Contract
City: Oak Ridge
State: Tennessee
Country: United States

Safety Specialist IV
OLH is seeking qualified Safety professionals to join our team. OLH gives you opportunity to be part of a team that values you and your career.

The Project Safety Representative provides technical support to the project in the practical application of regulatory procedures/ requirements and standards related to the safety discipline including implementation of the Integrated Safety Management System (ISMS) and 10 CFR 851, Worker Safety and Health Program, on assigned projects.
In this capacity the Project Safety Representative directly supports execution of project work scope as assigned and provides oversight to ensure compliance with applicable safety regulations, DOE Orders and other related requirements
Responsibilities:
-Monitor work practices in the assigned area.
-Implement and provide oversight and technical support in the practical application of regulations, procedures, other requirements and standards applicable to the UCOR Worker Safety and Health Program.
-Coordinate with project managers, supervisors and subcontract coordinators on industrial safety concerns.
-Conduct safety surveys/walkdowns of work areas or operations to identify and mitigate potential safety-related worker hazards.
-Perform and/or support hazard assessments using recognized methodologies (i.e., ISMS process), UCOR accident/prevention strategies and addressing the requirements of PROC-FS-1001, Integrated Work Control Program.
-Recommend appropriate engineering, administrative, work practice, and/or personal protective control methods to mitigate workplace hazards.
-Actively participate in Plan-of-the-Day meetings and Tailgate meetings/briefings in project-assigned areas.
-Conduct accident investigations, document, and report in accordance with all requirements of PROC-EH-2001, "Accident/Incident Reporting.
Accountability's:
-Report to the Project Safety Lead and Project ESH Operations Manager/designer for day-to-day direction and functionally reports to the UCOR Safety and Health Manager.
-Meet schedule and budget for assigned responsibilities and tasks.
-Maintain training, required reading and any qualification requirements current.
Authorities:
-Approve industrial safety documents and reports for assigned projects prior to submittal to the Project Safety Lead.

Position Requirements
Education:
-Bachelor's Degree in ES&H discipline or related science/engineering area in an associated area applicable to the program to be supported, and/or a minimum of 5 years of professional experience in the program area.
Experience:
-Technical and field knowledge of assigned safety area.
-Knowledge and understanding of the elements and attributes of the Environmental Management System (EMS) and of the Integrated Safety Management System (ISMS), as defined in the UCOR PPD-EH-1400, Integrated Safety Management System Description and UCOR PPD-EH-1745 Worker Safety and Health Program.
-Knowledge and understanding of Occupational/Construction Safety as defined in PPD-EH-1745.
-Working knowledge and practical application of industrial safety procedures, and governmental regulations, and practices.
-Experience in industrial safety oversight/compliance activities.
-Knowledge and understanding of governmental industrial and construction safety standards, procedures, rules, and regulations.
Additional Requirements:
-Skills in verbal and written communication.
-Certification in the assigned discipline is desirable.
-The ability to obtain and maintain a DOE "L" security clearance is required for this position.

For interest or questions regarding the position please contact:
Greer Rowland
470-242-0185
OR
Marianne Scogin
706-922-5663

---
95 page view(s)
---
Thinking about applying for this position?
Please make sure that you meet the minimum requirements indicated for the job before you apply (see user agreement). If you are qualified, then use either the email link (near top of post) or the application link (near bottom of post) to apply, whichever is provided.
Roadtechs.com notice to workers thinking about a career in nuclear power:
All nuclear power plant employees are subject to background, financial and criminal history checks before they are granted access to any nuclear power facility and these checks are repeated at regular intervals. Additionally, new hire drug and alcohol screening is mandatory and all sites perform random drug and alcohol screening.

---
&copy Copyright - Roadtechs&reg, LLC. All rights reserved. No reproduction of any part of this website may be sold or
distributed for commercial gain nor shall it be modified or incorporated in any other work, publication, or website.
Use of this site implies compliance with the Roadtechs User Agreement.