&nbsp
Quality Engineer (Multiple Positions) - UCOR - Oak Ridge, TN
Posted by: OLH, Inc on May 13, 2018 at 00:04:02.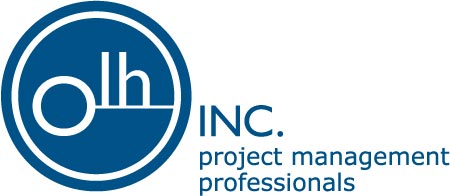 Contract / Temp to Direct / Direct Hire: Contract
City: Oak Ridge
State: Tennessee
Country: United States

Quality Engineer
OLH offers competitive salaries, benefit packages, holidays and paid time off, OLH gives you the opportunity to be a part of a team that values you and your career.

Roles and Responsibilities:
The Project Quality Engineer (QE) is matrixed to the Area Project Manager or designer. The QE takes administrative and technical direction from the Quality Assurance (QA) program organization and is responsible for oversight of the QA program implementation within the project. The QE advises the project personnel of any potential project QA problems and address progress in resolving issues as requested . Primary responsibilities and duties include, but are not limited to the following:
-Provide oversight of quality through project involvement, performance of field assessments and surveillance's of ongoing project activities and technical areas.
-Verify implementation of QA Rule I 0CFR830.122.
-Guide development, implementation, and maintenance of the QA program.
-Ensure appropriate quality program elements are included in subcontracts, procurement specifications, scope of work, and work authorization documents.
-Assist project in providing closure of corrective action as required by PROC-PQ-1210 Issues Management Program. Review QA Program and other relevant documents submitted by subcontractors, as required by contract.
-Assist in project design and planning to identify and prevent quality program issues
-Assist project management in identification of problem areas crossing project/functional boundaries and provide leadership in resolving these problems.
-Pre-qualify vendors, including performing vendor audits, as requested by project management. Perform client vendor assessments.
-Provide support to Project/Functional management in the investigation and resolution of reportable occurrences.

Position Requirements
Education:
-B.S. degree in a technical field or undergraduate degree with technical training Quality Assurance /Quality Control (Q A/QC) or a minimum of 5 years' experience in the field of QA/QC in position of increasing responsibility.
Experience:
-Minimum of 3 years' experience in the field of QA/QC or a minimum of 5 years' experience without an undergraduate degree.
-In depth knowledge of the QA/QC principles and practical applications related to regulatory requirements of the Department of Energy Price-Anderson Amendments Act, Defense Nuclear Facility Safety Board, and Environmental Protection Act.

For interest or questions regarding to the position please contact:
Greer Rowland
470-242-0185
OR
Marianne Scogin
706-922-5663

---
108 page view(s)
---
Thinking about applying for this position?
Please make sure that you meet the minimum requirements indicated for the job before you apply (see user agreement). If you are qualified, then use either the email link (near top of post) or the application link (near bottom of post) to apply, whichever is provided.
Roadtechs.com notice to workers thinking about a career in nuclear power:
All nuclear power plant employees are subject to background, financial and criminal history checks before they are granted access to any nuclear power facility and these checks are repeated at regular intervals. Additionally, new hire drug and alcohol screening is mandatory and all sites perform random drug and alcohol screening.

---
&copy Copyright - Roadtechs&reg, LLC. All rights reserved. No reproduction of any part of this website may be sold or
distributed for commercial gain nor shall it be modified or incorporated in any other work, publication, or website.
Use of this site implies compliance with the Roadtechs User Agreement.