&nbsp
IT Team Lead I - UCOR - Oak Ridge, TN
Posted by: OLH, Inc on May 20, 2018 at 00:04:02.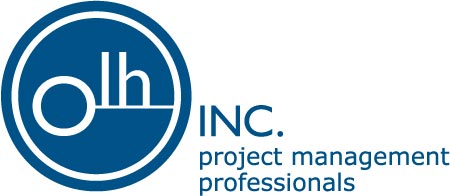 Contract / Temp to Direct / Direct Hire: Contract
City: Oak Ridge
State: Tennessee
Country: United States

IT Team Lead I
OLH is seeking qualified professionals to join our team. OLH gives you opportunity to be part of a team that values you and your career.
Responsibilities:
The candidate filling this position will be acting as a liaison between the functional stakeholders and the technical team and will need experience in project management methodologies. They will be required to develop defined product vision and roadmaps as well as validating assumptions and requirements for multiple products/projects.
-Works under general direction.
-Performs system-wide/cross-functional team management.
-Provides direction for projects.
-Plans and manages implementation and integration of new technologies.
-Viewed as a subject matter expert within the organization.
-May act as a mentor to less senior IT staff.
-May lead, direct and trains team members on information systems in areas including application support, business analysis, database administration, software quality assurance and quality control or software engineering.
-Manages project activities within a discipline including scheduling and budgeting and implementation and adherence to the Software Development Methodology Framework (SDMF).
-May lead team members responsible for a specialized area of information systems, including application support software engineering, software quality, business analysis or database administration
-Performs work in a technical lead capacity and makes decisions that require the application of a significant range of fundamental principles in a wide and often unpredictable variety of contexts.
-May be required to be in an on-call status to be able to promptly respond to and address user/customer needs
-Assists with executing the project technical automation plan and evaluates and coordinates the implementation of new automation modules and tools.
-Tests and supports data integration of new releases of production software/programs
-Oversees investigative work to seek effective business solutions and applies and monitors the use of required modeling and analysis tools, methods and standards.
-Cooperates with senior client and IS&T staff as required, conducting high level investigations for strategy studies, requirements specifications and feasibility studies.
-Organizes implementation through improvements in information systems, data management, processes and procedures, organization and equipment.
-Advises on alternatives and assesses technical limitations with operations realities
-Leads project Change Control Board activities.
-Evaluates and recommends new automated testing software, client/server software and test lab hardware to support infrastructure testing

Position Requirements

Education & Experience:
-Bachelor's degree in Information Technology or other relevant discipline and 12+ years of experience in IT; OR
-Associate's degree or technical diploma/degree in Information Technology and 16+ years of relevant experience in IT; OR
-20+ years of Enterprise level IT experience in an administration, support and/or oversight capacity
Additional Requirements:
-Data management skills will be necessary to formulate techniques for quality data collection to ensure adequacy, accuracy and legitimacy of data and
assist with reports and data extraction when needed.
-Technical skills needed include:
--Oracle
--MS Access
--SOL
--MS Word
--Excel
--PowerPoint
--Access
--SQL Server Reporting Services
--SOL Server Integration Services
--Team Foundation Server
-Project Management and ITIL certifications are a plus.

For interest or questions regarding the position please contact:
Greer Rowland
470-242-0185
OR
Marianne Scogin
706-922-5663

---
19 page view(s)
---
Thinking about applying for this position?
Please make sure that you meet the minimum requirements indicated for the job before you apply (see user agreement). If you are qualified, then use either the email link (near top of post) or the application link (near bottom of post) to apply, whichever is provided.
Roadtechs.com notice to workers thinking about a career in nuclear power:
All nuclear power plant employees are subject to background, financial and criminal history checks before they are granted access to any nuclear power facility and these checks are repeated at regular intervals. Additionally, new hire drug and alcohol screening is mandatory and all sites perform random drug and alcohol screening.

---
&copy Copyright - Roadtechs&reg, LLC. All rights reserved. No reproduction of any part of this website may be sold or
distributed for commercial gain nor shall it be modified or incorporated in any other work, publication, or website.
Use of this site implies compliance with the Roadtechs User Agreement.