&nbsp
Superintendent (Multiple Positions) - UCOR - Oak Ridge, TN
Posted by: OLH, Inc on May 20, 2018 at 00:04:02.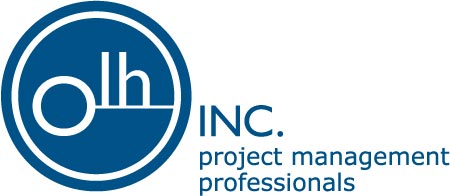 Contract / Temp to Direct / Direct Hire: Contract
City: Oak Ridge
State: Tennessee
Country: United States

Superintendent
OLH offers competitive salaries, benefit packages, holidays and paid time off, OLH gives you the opportunity to be a part of a team that values you and your career.
Assistant Superintendent I Responsibilities:
-Monitors routine duties for a single construction discipline or a functional area consisting of several disciplines.
-Provides second level supervision of craft personnel.
-Supervises and directs the activities of foreman.
-Ensures that workers are adequately supplied with direction, material and equipment.
-Maintains records and time sheets.
Assistant Superintendent II Responsibilities:
-Has considerable knowledge/experience of the field construction process and related activities and requirements.
-May be responsible for direction of a specialized discipline or an assigned segment of a project.
Superintendent I Responsibilities:
-Monitors and directs the work of subordinate supervisors.
-Displays knowledge and abilities to evaluate, select and apply standard construction techniques that meet construction specifications.
-Responsible for supervising and directing operations within assigned discipline or area.
-Supervises and directs craft activities, subordinate superintendents and others, as assigned.
-Ensures assigned construction operations and subcontractors performance are in compliance with specifications and within schedules and budget.
-Performs general functions inherent in all supervisory field positions.
-On a large job, schedules and directs the sequence of work for several crews of related crafts operating within a single area.
-On a small to medium job, coordinates and directs multi-discipline craft activities within a specific area of the project, or all related crafts of a single discipline covering all areas of the project.

Position Requirements:
Education/Experience:
-Assistant Superintendent I: Bachelor's degree or equivalent years of related experience and education. Minimum 8 years' field or craft supervisory experience.
-Assistant Superintendent II: Bachelor's degree or equivalent education and 10 years' experience in craft field supervision.
-Superintendent I: Bachelor's degree or demonstrated equivalent education and 12 years' of related experience in field construction supervision that has led to a basic understanding of the knowledge and responsibility described below.
Job Knowledge:
-Technical knowledge of a specialized engineering discipline, contracts administration and/or cost and scheduling relating to the construction of heavy industrial projects or commercial complexes.
-Computer literate in word processing, spreadsheet and database applications in accordance with current UCOR Standard Application Program standards.
-Awareness of environmental compliance laws and requirements.
-Awareness of government compliance standards.
-Knowledge of UCOR's "Zero Accident" safety program.
-Familiarity with current industry quality standards.
Additional Requirements:
-Must possess or ability to obtain a "L" clearance

For interest or questions regarding the position(s) please contact:
Greer Rowland
470-242-0185
OR
Marianne Scogin
706-922-5663


---
77 page view(s)
---
Thinking about applying for this position?
Please make sure that you meet the minimum requirements indicated for the job before you apply (see user agreement). If you are qualified, then use either the email link (near top of post) or the application link (near bottom of post) to apply, whichever is provided.
Roadtechs.com notice to workers thinking about a career in nuclear power:
All nuclear power plant employees are subject to background, financial and criminal history checks before they are granted access to any nuclear power facility and these checks are repeated at regular intervals. Additionally, new hire drug and alcohol screening is mandatory and all sites perform random drug and alcohol screening.

---
&copy Copyright - Roadtechs&reg, LLC. All rights reserved. No reproduction of any part of this website may be sold or
distributed for commercial gain nor shall it be modified or incorporated in any other work, publication, or website.
Use of this site implies compliance with the Roadtechs User Agreement.