&nbsp
Project Manager - Per Diem eligible - UCOR - Oak Ridge, TN
Posted by: OLH, Inc on May 20, 2018 at 00:04:02.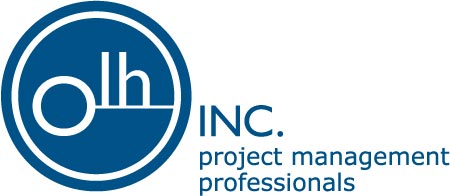 Contract / Temp to Direct / Direct Hire: Contract
City: Oak Ridge
State: Tennessee
Country: United States

Project Manager - UCOR - Oak Ridge, TN
OLH is seeking qualified professionals to join our team. OLH offers competitive salaries, benefit packages, paid time off, and 401k plan 100% vested from day 1 of enrollment.

Principle Responsibilities:
-Establishes an appropriate, integrated organizational structure, including off-project functional and specialist support. Defines and communicates roles, responsibilities and authorities to project team members/partners and the Customer to ensure project completion in a safe manner, within budget, on schedule, and in conformance with the appropriate standards, specifications and applicable regulatory requirements. The project organizational structure should address multiple execution offices, multiple project entities, and other arrangements, as appropriate
-Ensures scope, design basis and objectives are defined, best practices/lessons learned reviewed, detailed work plans, schedules, budgets and procedures are established, including: Execution Plan. Plans for addressing critical cross-functional work processes and systems, etc. Obtains concurrence by the members of the project team, functional management and the Customer. Ensures integration of work plans of multiple execution units or entities.
-Ensures that the project planning and reporting is performed in accordance with the UCOR Earned Value Management System.
-Facilitates with project team the development, communication, implementation, update and use of the Project Execution Plan.
-Identifies quality requirements and ensures the proper processes are identified and implemented to achieve contractual quality commitments. Assesses customer perception of quality on a regular periodic basis
-Oversees the Environmental, Safety & Health program for both the office and fieldwork environments including contractor and subcontractor activities. Ensures design is in accordance with ES&H laws and regulations applicable to the projects.
-Assists in the training of new project managers and other project personnel in key positions through both formal training courses and on-the-job training.
-Conducts periodic project and Customer meetings to promote and facilitate communication, review progress/performance, discuss issues and facilitate problem resolution. Maintains effective communications between the project team, the Customer and off-project operations, Functional Management, and Senior Management

Position Requirements:
Education:
-BS or equivalent experience
Experience:
-10 years experience in environmental management related discipline with 5 years direct supervisory experience.
Additional Requirements:
-The ability to obtain and maintain an "L" Clearance.


For interest or questions regarding the position please contact:
Greer Rowland
470-242-0185
OR
Marianne Scogin
706-922-5663

---
35 page view(s)
---
Thinking about applying for this position?
Please make sure that you meet the minimum requirements indicated for the job before you apply (see user agreement). If you are qualified, then use either the email link (near top of post) or the application link (near bottom of post) to apply, whichever is provided.
Roadtechs.com notice to workers thinking about a career in nuclear power:
All nuclear power plant employees are subject to background, financial and criminal history checks before they are granted access to any nuclear power facility and these checks are repeated at regular intervals. Additionally, new hire drug and alcohol screening is mandatory and all sites perform random drug and alcohol screening.

---
&copy Copyright - Roadtechs&reg, LLC. All rights reserved. No reproduction of any part of this website may be sold or
distributed for commercial gain nor shall it be modified or incorporated in any other work, publication, or website.
Use of this site implies compliance with the Roadtechs User Agreement.