&nbsp
Human Resource Representative II (Benefits) - UCOR - Oak Ridge, TN
Posted by: OLH, Inc on May 20, 2018 at 00:04:02.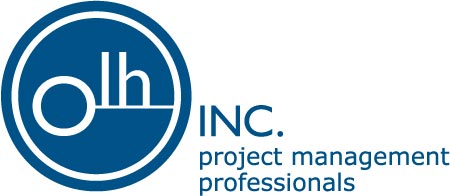 Contract / Temp to Direct / Direct Hire: Contract
City: Oak Ridge
State: Tennessee
Country: United States

Human Resource Representative II (Benefits)
OLH offers competitive salaries, benefit packages, holidays and paid time off. OLH gives you the opportunity to be a part of a team that values you and your career.
Responsibilities:
-Administration of Health and Welfare Benefits for a Multiple Employer Welfare Arrangement (MEW A) Knowledge of ADP (payroll) system and related program applications to process benefits enrollment eligibility
-Serves as primary Benefits contact for active and retiree related inquiries and investigations from individuals and participating employers.
-Performs specific and detailed reconciliation activities in support of Benefits Administration/Operations
-Records accounting data in prescribed manner, including accumulating/distributing data to be used in making cost distributions Investigates Health and Welfare (including retiree) benefit claims issues
-Meet with employees lo review health benefit options and plans
-Performs special duties utilizing specialized data processing, data evaluation, and statistical data and analytical reporting Performs auditing functions by comparing and processing benefit records, reports, and statements to ensure data reliability Assist in the day-to -day administration of benefit activities, including customer service phone calls and employee meetings Responsible for Flexible Spend Account (FSA) administration
-Provide data and one-on-one interface with external Employee Benefit Plan (EBP) auditors Provide ad-hoc reporting for data calls
-Responsible for Centers for Medicare and Medicaid Services (CMS) Data Match reporting Participant liaison for Annual Enrollment inquiries/ issues
-Assist on Affordable Care Act employer-required reporting actions Works independently in a positive, responsible, and confidential manner
-Duties require accuracy, judgment and a high degree of initiative, discretion, and diplomacy with the various customers' Ability lo independently anticipate changing priorities while completing daily activities
-Interface with Health and Welfare carriers, consultants, legal. and Third-Party Administrators (TPA) Assist as hack - up to the 40 I(k) Administrator
-Ability to interpret and administer Benefits according 10 Plan Documents and Summary Plan Descriptions Work with Payroll and IT Departments 10 implement data files for transmission to TPAs

Position Requirements
Education & Experience:
-BA/BS or equivalent combination of education and HR experience in Human Resource s Benefits functions will be considered Accuracy in performing work is essential us well as the ability to learn quickly and function with changing priorities; ability to reconcile benefits accounting data and perform assessments
Additional Requirements:
-Demonstrated proficiency with Microsoft Office Suite (Word, Excel, Outlook). Experience with Access and SharePoint software is desired
-Strong organizational, communication (oral and written), and interpersonal skills are required
-Must be flexible and have the ability to work independently and as a team member in a fast-paced, demanding work environment. Must he able to manage multiple tasks simultaneously y in a proficient manner
-Availability to work outside normal schedule, if business conditions warrant.

For interest or questions regarding the position please contact:
Greer Rowland
470-242-0185
---
11 page view(s)
---
Thinking about applying for this position?
Please make sure that you meet the minimum requirements indicated for the job before you apply (see user agreement). If you are qualified, then use either the email link (near top of post) or the application link (near bottom of post) to apply, whichever is provided.
Roadtechs.com notice to workers thinking about a career in nuclear power:
All nuclear power plant employees are subject to background, financial and criminal history checks before they are granted access to any nuclear power facility and these checks are repeated at regular intervals. Additionally, new hire drug and alcohol screening is mandatory and all sites perform random drug and alcohol screening.

---
&copy Copyright - Roadtechs&reg, LLC. All rights reserved. No reproduction of any part of this website may be sold or
distributed for commercial gain nor shall it be modified or incorporated in any other work, publication, or website.
Use of this site implies compliance with the Roadtechs User Agreement.