&nbsp
[Mechanical Engineer] Mechanical / Process Design Engineer - SRNS (multiple positions)
Posted by: OLH Inc. on May 16, 2018 at 08:20:07.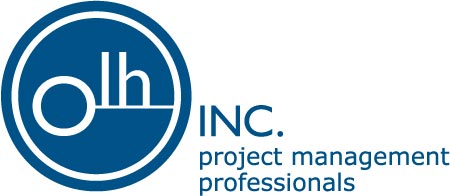 Contract / Temp to Direct / Direct Hire: Contract
City: Aiken
State: South Carolina
Country: United States
Zip or Postal Code: 29803-6295
Reply to Recruiter via Text Msg: 8034746067

Provide design engineering staff augmentation support to SRNS. Primary responsibilities include engineering analysis, design development and generation of design output documents including but not limited to: Process Flow; Piping and Instrumentation Diagrams; System Descriptions; Mechanical Equipment Lists; Mechanical Equipment Sizing; Pipe, and Valve Specifications; ASME Code Design and Evaluation; Pipe Stress Analysis; and Vendor Document Reviews.
Coordination with National and International Laboratories is also required.
Engineering services shall be provided using SRNS processes and procedures. Programmatic guidance will be provided by SRNS.

POSITION REQUIREMENTS
Education Requirement
BS Degree in Mechanical
OR
Chemical Engineering
OR
Current registration as a Professional Engineer in Mechanical or Chemical Engineering
Qualifications
Minimum of 15 years design experience in the nuclear or process chemical industry
Candidate must have knowledge of ASME B31.3 code requirements.
Candidate must demonstrate knowledge of tritium gas processing technology and fusion reactor processing technology.
Process development and analysis experience is also required.
Candidate must possess excellent written and verbal communication skills and have the ability to walk down systems in the field.
Area Security Access
Candidate must be able to obtain a DOE security clearance. A DOE L security clearance is required for this position.
A 40 hour work week is scheduled. SRNS utilizes various work schedules; including 5/8s (8 hours/day; five days per week), 4/10s (10 hours/day; four days per week), and 9/80s (9 hours/day, five days on week A and 4 days on week B). Workweek excludes SRNS holidays. SRNS Management will determine best schedule depending on work needs. Each workday has a 30-minute lunch.
Must be a US citizen.
OHL is a Project Management firm headquartered in Atlanta offering comprehensive and specialized Project, Program & Construction Management services. We are a woman-owned firm, recognized for our ability to consistently deliver quality service on projects that are completed on schedule and within budget. We are strategically located throughout the Southeast in Atlanta, Augusta & Savannah Georgia, South Carolina and Huntsville, Alabama. We offer competitive salaries and benefit packages. We are an Equal Opportunity Employer (EOE) supporting diversity in the workplace.
If you are interested in this position, are a U.S. citizen, and your resume and experience meet the job description and requirements, please send your resume to hr1@olhinc.com. Please reference the job title within the subject line. We will contact you for any additional information needed and to obtain your permission to submit your resume after reviewing your information.
Marianne Scogin
Senior Technical Recruiter / Account Administrator
OLH Inc.
706 922-5663
803 474-6067 - Cell
---
119 page view(s)
---
Thinking about applying for this position?
Please make sure that you meet the minimum requirements indicated for the job before you apply (see user agreement). If you are qualified, then use either the email link (near top of post) or the application link (near bottom of post) to apply, whichever is provided.
Roadtechs.com notice to workers thinking about a career in nuclear power:
All nuclear power plant employees are subject to background, financial and criminal history checks before they are granted access to any nuclear power facility and these checks are repeated at regular intervals. Additionally, new hire drug and alcohol screening is mandatory and all sites perform random drug and alcohol screening.

---
&copy Copyright - Roadtechs&reg, LLC. All rights reserved. No reproduction of any part of this website may be sold or
distributed for commercial gain nor shall it be modified or incorporated in any other work, publication, or website.
Use of this site implies compliance with the Roadtechs User Agreement.