&nbsp
Entergy is looking for a Work Week Manager!!
Posted by: Entergy <nuclear2@entergy.com> on November 04, 2018 at 00:04:01. Click here to reply to this post via Email.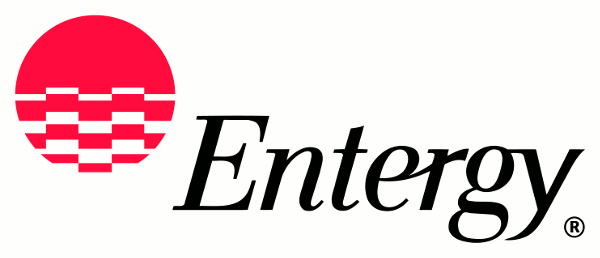 Contract / Temp to Direct / Direct Hire: Direct Hire
City: St. Francisville
State: Louisiana
Country: United States
Zip or Postal Code: 70775

JOB SUMMARY/PURPOSE:
Responsible for scheduling an d executing mechanical, electrical, instrumentation and controls systems maintenance and testing at an Entergy Nuclear plant.
JOB DUTIES/RESPONSIBILITIES:
Oversees departmental activities and work requests to ensure adherence to plant schedule.
Oversees the scheduling process by implementation of the T process. Executes the work schedule. Manages departmental activities and work requests to determine total impact on requirements, industry guidelines, priority needs, and available resources. Keeps site senior management informed of all conditions or situations which could affect the safe and efficient operation of the facility.
Ensures proper selection, training and qualification of personnel including exposure to other departments. Provides and maintains administrative systems and procedures to effectively execute and document activities in accordance with company policies, and goals and in accordance with all pertinent regulations, permits, licenses, and the quality assurance program.
Directs changes in job plans and operations as necessary to achieve optimum plant and personnel performance.
Coordinates activities with all departments to minimize plant downtime and maximize power generation.
Controls station cost through maximization of staff productivity, review of union contracts, and tracking expenditures within budget parameters.
Routinely reviews plant facilities. Represents the department at plant meetings to discuss and resolve matters effecting nuclear plant safety, industrial safety, radiological safety, and environmental conditions. Interfaces with regulatory and industry representatives on behalf of station activities.

MINIMUM REQUIREMENTS:
Minimum education required of the position
B.S. degree in Engineering or other scientific di scipline generally associated with power plant operations or Equivalent Experience.
(Equivalent Experience is defined as demonstrated success at the Superintendent or Manager level.)
Minimum experience required of the position
8 years experience in nuclear power design, construction, maintenance, operations, radiation protection, P&SO, or equivalent.
5 years supervisory/management experience desired.
5 years experience in the Maintenance or Operations department.

Minimum knowledge, skills and abilities required of the position
Technical understanding of nuclear generation principles and operation.
Proficiency with current computer business applications.
Outstanding communication, conflict management, and change management skills.
Desired: Proficient with both Primavera Enterprise Project Management and Syntempo Outage Management Software

Any certificates, licenses, etc. required for the position
Desired: Senior Reactor Operator (SRO) or certification on BWR, PWR or both.
WORKING CONDITIONS:
As a provider of essential se rvices, Entergy expects its employees to be available to work additional hours, to work in alternate locations, and/or to perform additional duties in connection with storms, outages, emergencies, or other situations as deemed necessary by the company. Exempt employees may not be paid overtime associated with such duties.

---
85 page view(s)
---
Thinking about applying for this position?
Please make sure that you meet the minimum requirements indicated for the job before you apply (see user agreement). If you are qualified, then use either the email link (near top of post) or the application link (near bottom of post) to apply, whichever is provided.
Roadtechs.com notice to workers thinking about a career in nuclear power:
All nuclear power plant employees are subject to background, financial and criminal history checks before they are granted access to any nuclear power facility and these checks are repeated at regular intervals. Additionally, new hire drug and alcohol screening is mandatory and all sites perform random drug and alcohol screening.

---
&copy Copyright - Roadtechs&reg, LLC. All rights reserved. No reproduction of any part of this website may be sold or
distributed for commercial gain nor shall it be modified or incorporated in any other work, publication, or website.
Use of this site implies compliance with the Roadtechs User Agreement.