&nbsp
**ATTENTION MOX EMPLOYEES** SRNS Staffing needs
Posted by: OLH, Inc <hr1@olhinc.com> on November 04, 2018 at 00:04:01. Click here to reply to this post via Email.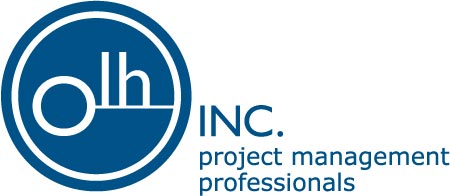 Contract / Temp to Direct / Direct Hire: Contract
City: Aiken
State: South Carolina
Country: United States
Reply to Recruiter via Text Msg: 4702420185

OLH has current staffing needs for the below fields with anticipations of an extensive increase in requisitions.
Engineering:
-Mechanical
-Nuclear Process Engineers
-Civil/Structural
-Electrical (Power and Low Voltage)
-Nuclear HVAC
-I & C Engineers
-PDS Designers
-Nuclear Criticality Safety Engineers
-Hazard Analyst
Construction:
-Construction Managers
-Field Engineers
-Construction Inspectors
-Health and Safety Professionals
-Start Up/Test Engineers
Quality Assurance:
-Nuclear QA Lead Auditor
-Nuclear QA Auditors
Project Management:
-Project Controls Engineers
-Schedulers
-Earned Value Management Specialist

OLH BENEFITS:
In addition to a competitive salary and opportunities for professional development and advancement, OLH Inc. offers a comprehensive, quality insurance program for the staff member and family including health, dental and vision coverage. OLH also offers all full-time employees life insurance which is paid 100% for by the company. OLH provides a comprehensive 401(k) plan that includes Company matching. We offer Personal Time Off (PTO) and paid Holidays.
For any questions please contact:
Greer Rowland
470-242-0185
---
202 page view(s)
---
Thinking about applying for this position?
Please make sure that you meet the minimum requirements indicated for the job before you apply (see user agreement). If you are qualified, then use either the email link (near top of post) or the application link (near bottom of post) to apply, whichever is provided.
Roadtechs.com notice to workers thinking about a career in nuclear power:
All nuclear power plant employees are subject to background, financial and criminal history checks before they are granted access to any nuclear power facility and these checks are repeated at regular intervals. Additionally, new hire drug and alcohol screening is mandatory and all sites perform random drug and alcohol screening.

---
&copy Copyright - Roadtechs&reg, LLC. All rights reserved. No reproduction of any part of this website may be sold or
distributed for commercial gain nor shall it be modified or incorporated in any other work, publication, or website.
Use of this site implies compliance with the Roadtechs User Agreement.