&nbsp
Project Manager - Per Diem - Oak Ridge, TN
Posted by: OLH, Inc <hr1@olhinc.com> on November 04, 2018 at 00:04:01. Click here to reply to this post via Email.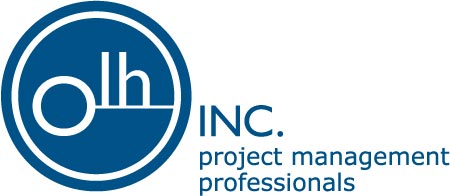 Contract / Temp to Direct / Direct Hire: Contract
City: Oak Ridge
State: Tennessee
Country: United States
Reply to Recruiter via Text Msg: 4702420185

Project Manager
OLH is seeking qualified Project Managers to join our team to UCOR in Oak Ridge, TN. OLH offers competitive salaries, benefit packages, holidays and paid time off, OLH gives you the opportunity to be a part of a team that values you and your career.

Responsibilities:
-Project Managers plan, direct, control, and monitor assigned projects to ensure that project objectives are accomplished.
-These responsibilities include control of scope, schedule, budget, and safety in compliance with UCOR policies and procedures.
-Refer to PROC-FO-515, Facility Management, PPD-EH-1400, Integrated Safety Management System Description and UCOR-4133 Program and Project Management Manual for additional roles and responsibilities.

Position Requirements
Education:
-BS or equivalent experience
Experience:
-10 years experience in environmental management related discipline with 5 years direct supervisory experience.
Additional Requirements:
-The ability to obtain and maintain an "L" Clearance.

For interest or questions regarding the position please contact:
Greer Rowland
470-242-0185

---
188 page view(s)
---
Thinking about applying for this position?
Please make sure that you meet the minimum requirements indicated for the job before you apply (see user agreement). If you are qualified, then use either the email link (near top of post) or the application link (near bottom of post) to apply, whichever is provided.
Roadtechs.com notice to workers thinking about a career in nuclear power:
All nuclear power plant employees are subject to background, financial and criminal history checks before they are granted access to any nuclear power facility and these checks are repeated at regular intervals. Additionally, new hire drug and alcohol screening is mandatory and all sites perform random drug and alcohol screening.

---
&copy Copyright - Roadtechs&reg, LLC. All rights reserved. No reproduction of any part of this website may be sold or
distributed for commercial gain nor shall it be modified or incorporated in any other work, publication, or website.
Use of this site implies compliance with the Roadtechs User Agreement.