&nbsp
[Training Specialist] Entergy is looking for a Training Database Administrator
Posted by: Entergy <nuclear2@entergy.com> on November 11, 2018 at 00:04:01. Click here to reply to this post via Email.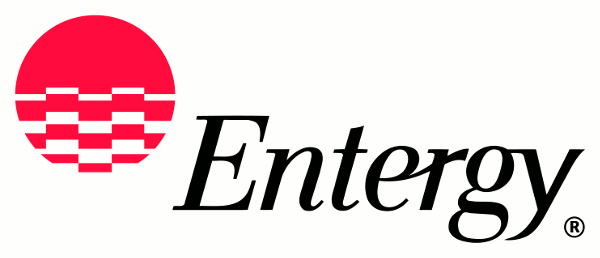 Contract / Temp to Direct / Direct Hire: Direct Hire
City: St. Francisville
State: Louisiana
Country: United States
Zip or Postal Code: 70775

JOB SUMMARY/PURPOSE
Develops and administers training-related databases and software applications including computer based training, learning management systems, performance monitoring and indicators, condition report tracking and trending, training curriculum development and control, scheduling, student records, assessments, training action tracking, training web sites and web-based instructor tools.
JOB DUTIES/RESPONSIBILITIES
Develops complex database systems, reports and solutions with full competency.
Coordinates with users to determine requirements.
Coordinates activities associated with performance monitoring for the department
Coordinates activities of a project team and assists in monitoring project schedules and costs.
Uses new and existing technology to improve efficiency, quality and cost of training.
MINIMUM REQUIREMENTS
Minimum education required of the position
B.S. Degree in computer science or related technical field, or High School diploma and 6 years of relevant information technology experience, or equivalent work experience.
Minimum experience required of the position
Desired: 3 years hands-on database administration experience. Prior nuclear training experience.
Minimum knowledge, skills and abilities required of the position
Ability to serve as a subject matter expert for training software applications and databases (develops and presents instructor training).
Knowledgeable of software code development and database application development.
Ability to apply technology tools and process to find solutions to training related problems.
Desired: knowledge of Learning Management Systems (LMS)
Any certificates, licenses, etc. required for the position
Desired: Qualified Instructor.
WORKING CONDITIONS:
As a provider of essential services, Entergy expects its employees to be available to work additional hours, to work in alternate locations, and/or to perform additional duties in connection with storms, outages, emergencies, or other situations as deemed necessary by the company. Exempt employees may not be paid overtime associated with such duties.
Please note: Authorization to work in the United States is a precondition to employment in this position. Entergy will not sponsor candidates for work visas for this position.

---
46 page view(s)
---
Thinking about applying for this position?
Please make sure that you meet the minimum requirements indicated for the job before you apply (see user agreement). If you are qualified, then use either the email link (near top of post) or the application link (near bottom of post) to apply, whichever is provided.
Roadtechs.com notice to workers thinking about a career in nuclear power:
All nuclear power plant employees are subject to background, financial and criminal history checks before they are granted access to any nuclear power facility and these checks are repeated at regular intervals. Additionally, new hire drug and alcohol screening is mandatory and all sites perform random drug and alcohol screening.

---
&copy Copyright - Roadtechs&reg, LLC. All rights reserved. No reproduction of any part of this website may be sold or
distributed for commercial gain nor shall it be modified or incorporated in any other work, publication, or website.
Use of this site implies compliance with the Roadtechs User Agreement.