&nbsp
Entergy's River Bend Station is looking for Engineers, I - II
Posted by: Entergy <nuclear2@entergy.com> on November 18, 2018 at 00:04:01. Click here to reply to this post via Email.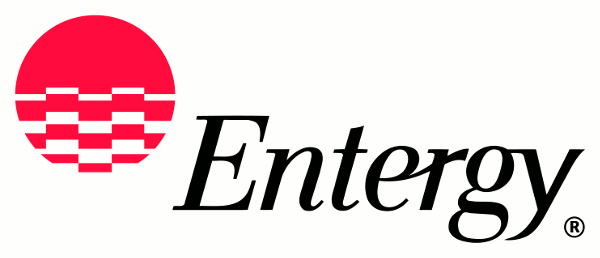 Contract / Temp to Direct / Direct Hire: Direct Hire
City: St Francisville
State: Louisiana
Country: United States
Zip or Postal Code: 70775

****This requisiton will collect resumes for openings in the 4th quarter. Prime candidates for this position will have Engineering backgrounds in Civil, Nuclear, Mechanical, Chemical, and Electrical Engineering****
JOB SUMMARY/PURPOSE
Provides technical support related to plant systems. Focuses on supporting day-to-day issues as well as maintaining related programs.
JOB DUTIES/RESPONSIBILITIES
Provides technical information concerning program performance requirements and bases, compliance status, and related industry operating experience to support site Engineering, Operations and Maintenance personnel.
Focuses on identifying potential problems through condition-based monitoring of program equipment and PM optimization through feedback from Maintenance personnel and component PM reviews.
Develops, plans and coordinates special projects, corrective action plans, and improvement programs to address component problems or regulatory sensitive issues.
Supports Maintenance and Operations in component troubleshooting and provides component/discipline expertise for troubleshooting significant events or complex plant problems.
Supports changes in assigned component configuration/design and associated design basis.
Supports changes in assigned component configuration/design and associated design basis.
Serves on outage engineering support teams.
Attends training and maintains qualifications necessary to perform required group functions.
Ensures fleet lessons are learned and good practices implemented.

MINIMUM REQUIREMENTS
Minimum education required of the position
B.S. Degree in Engineering or other closely related scientific discipline/physical science generally associated with power plant operations or equivalent work experience (equivalent experience defined as demonstrated success at the engineer/technical specialist level.)
Minimum experience required of the position

Engineer I: 0 – 2 years experience in nuclear power design, operations, or equivalent, depending upon engineering level
Engineer II: 2 – 4 years experience in nuclear power design, operations, or equivalent, depending upon engineering level

Minimum knowledge, skills and abilities required of the position
Good to excellent communication skills. Experience / proficiency in PC use and applications, depending upon engineering level.
Any certificates, licenses, etc. required for the position
Desired: SRO license or certification on a PWR or BWR; Professional Engineering license.
WORKING CONDITIONS:
As a provider of essential services, Entergy expects its employees to be available to work additional hours, to work in alternate locations, and/or to perform additional duties in connection with storms, outages, emergencies, or other situations as deemed necessary by the company. Exempt employees may not be paid overtime associated with such duties.
Please note: Authorization to work in the United States is a precondition to employment in this position. Entergy will not sponsor candidates for work visas for this position.

---
18 page view(s)
---
Thinking about applying for this position?
Please make sure that you meet the minimum requirements indicated for the job before you apply (see user agreement). If you are qualified, then use either the email link (near top of post) or the application link (near bottom of post) to apply, whichever is provided.
Roadtechs.com notice to workers thinking about a career in nuclear power:
All nuclear power plant employees are subject to background, financial and criminal history checks before they are granted access to any nuclear power facility and these checks are repeated at regular intervals. Additionally, new hire drug and alcohol screening is mandatory and all sites perform random drug and alcohol screening.

---
&copy Copyright - Roadtechs&reg, LLC. All rights reserved. No reproduction of any part of this website may be sold or
distributed for commercial gain nor shall it be modified or incorporated in any other work, publication, or website.
Use of this site implies compliance with the Roadtechs User Agreement.