&nbsp
Waterford 3 is looking for a Senior Operations Specialist
Posted by: Entergy <nuclear2@entergy.com> on November 11, 2018 at 00:04:01. Click here to reply to this post via Email.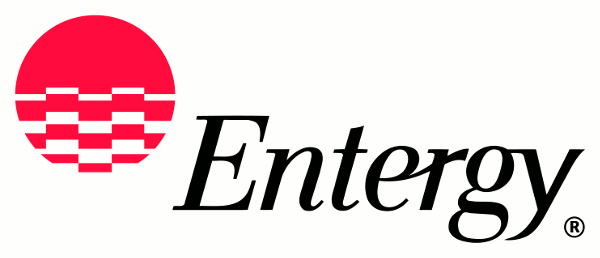 Contract / Temp to Direct / Direct Hire: Direct Hire
City: Killona
State: Louisiana
Country: United States
Zip or Postal Code: 70075

JOB SUMMARY/PURPOSE
Review work documents and associated work plans. Determine special work requirements and incorporate into work documents. Provide oversight of Operation's Corrective Action and Assessment processes. Monitors for quality, completeness and timeliness.
JOB DUTIES/RESPONSIBILITIES
Determine applicability of various special permits. Perform reviews and audits of work performed by various organizations. Propose time saving tooling and work methods. Conduct/participate in pre-job planning meetings.
Conduct/participate in pre-job planning meetings. Develop and revise procedures in accordance with current regulatory and administrative requirements. Enhance communications by performing a liaison function between various work groups. Perform work in progress and post-job reviews for inclusion into job history files, use this information when planning similar future work.
Be familiar with the station operating license, technical specifications, operating procedures, and other applicable regulations. Be familiar with routine operating data, reports, and logs; review and evaluate the data as directed. Organize, assemble, and maintain job history files to aid in future planning and estimating. Propose ECI's and plant design changes that improve station and personnel efficiency.
Perform cost benefit analysis to evaluate tools, equipment and processes for potential implementation. Ensure adequate inventory of tools, specialized equipment, and support personnel. Interface with regulatory and industry representatives on behalf of station activities. Communicate technical information, concepts, and ideas verbally and in writing. Participate in the shared resources program.
Assure compliance with all applicable regulations and procedures. Utilize conservative decision making and human performance tools. Actively participate in training and personnel development opportunities. Serve as a member of the Emergency Response Organization.
Believe and respond to instrument indications unless proven to be incorrect. Assist the Shift Manager in planning, coordinating, and improving all facets of plant operations. Perform other activities as assigned by line or station management.

MINIMUM REQUIREMENTS
Minimum education required of the position
B.S. Degree in Engineering or related technical degree may be credited for up to 4 years of experience, or equivalent work experience.
Minimum experience required of the position
4-6 years commercial or military nuclear experience for Ops Spec Sr.

***Senior Auxiliary Operator experience is ideal experience for this position**
Operator License is HIGHLY PREFERRED
Minimum knowledge, skills and abilities required of the position
Technical proficiency in the assigned area. Technical understanding of nuclear generation principles and operation.
WORKING CONDITIONS:
As a provider of essential services, Entergy expects its employees to be available to work additional hours, to work in alternate locations, and/or to perform additional duties in connection with storms, outages, emergencies, or other situations as deemed necessary by the company. Exempt employees may not be paid overtime associated with such duties.

---
31 page view(s)
---
Thinking about applying for this position?
Please make sure that you meet the minimum requirements indicated for the job before you apply (see user agreement). If you are qualified, then use either the email link (near top of post) or the application link (near bottom of post) to apply, whichever is provided.
Roadtechs.com notice to workers thinking about a career in nuclear power:
All nuclear power plant employees are subject to background, financial and criminal history checks before they are granted access to any nuclear power facility and these checks are repeated at regular intervals. Additionally, new hire drug and alcohol screening is mandatory and all sites perform random drug and alcohol screening.

---
&copy Copyright - Roadtechs&reg, LLC. All rights reserved. No reproduction of any part of this website may be sold or
distributed for commercial gain nor shall it be modified or incorporated in any other work, publication, or website.
Use of this site implies compliance with the Roadtechs User Agreement.