&nbsp
[Auditor] Entergy is looking for a Quality Assurance Auditor at Waterford 3
Posted by: Entergy <nuclear2@entergy.com> on November 11, 2018 at 00:04:01. Click here to reply to this post via Email.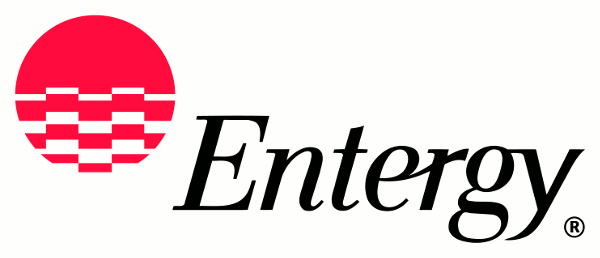 Contract / Temp to Direct / Direct Hire: Direct Hire
City: Killona
State: Louisiana
Country: United States
Zip or Postal Code: 70075

JOB SUMMARY/PURPOSE
Plans, coordinates, leads, performs and documents QA oversight activities, which include audits, surveillances, observations, reviews and performance analysis. Demonstrates leadership, sound judgment, maturity and analytical ability.
JOB DUTIES/RESPONSIBILITIES
Reviews site and department performance and, based on performance and risk insights, selects areas for surveillance and selects plant activities for observation.
Develops audit plans and leads audit teams.
Analyzes performance indicators from various sources and develops management insights.
Effectively communicates with line managers. Ensures quality and accuracy of QA reports. Assists the Senior Auditor and Manager in roll up of issues to identify adverse trends.
Serves as functional area owner for the plant organization in promoting a quality-centered culture and in providing consultation to plant departments regarding quality assurance issues. Is familiar with current nuclear QA oversight practices, codes, standards, regulations and nuclear plant work processes.
Exercises stop work authority over non-conforming production and engineering activities that present a significant risk to plant equipment and/or personnel.
MINIMUM REQUIREMENTS
Minimum education required of the position
B.S. Degree in Engineering or technical field, or equivalent work experience.
Minimum experience required of the position
6 years of nuclear power plant experience in the field of quality assurance or experience in plant operations. Knowledge of nuclear and other regulatory quality/QAPM requirements.
Desired: Extensive knowledge of nuclear industry regulations and experience.
Minimum knowledge, skills and abilities required of the position
Excellent communication skills. Knowledge of Nuclear and other regulatory quality / QAPM requirements.
Any certificates, licenses, etc. required for the position
See ANSI/ANSN45.2.23-1978 and Procedure EN-QV-117, Attachment 9.2, 'Lead Auditor Qualification / Certification Form'. Desired: SRO License, certification or qualification in a technical discipline (e.g., Maintenance or Engineering).

---
58 page view(s)
---
Thinking about applying for this position?
Please make sure that you meet the minimum requirements indicated for the job before you apply (see user agreement). If you are qualified, then use either the email link (near top of post) or the application link (near bottom of post) to apply, whichever is provided.
Roadtechs.com notice to workers thinking about a career in nuclear power:
All nuclear power plant employees are subject to background, financial and criminal history checks before they are granted access to any nuclear power facility and these checks are repeated at regular intervals. Additionally, new hire drug and alcohol screening is mandatory and all sites perform random drug and alcohol screening.

---
&copy Copyright - Roadtechs&reg, LLC. All rights reserved. No reproduction of any part of this website may be sold or
distributed for commercial gain nor shall it be modified or incorporated in any other work, publication, or website.
Use of this site implies compliance with the Roadtechs User Agreement.