---
Principal Software Engineer - Multiple Positions - Aiken, SC
---

[ Back ] [ The Roadtechs Nuclear Job Board ] [ Help ] [Edit ] [Mark Position Closed ]
Posted by:
OLH, Inc <hr1@olhinc.com>
on December 16, 2018 at 00:04:01.
Click here to reply to this post via Email.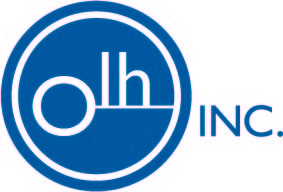 Post Number: 509863
Posted By: OLH, Inc
Posted On: 2018-12-16 00:04:01
Email Address: hr1@olhinc.com
Link: To submit your resume, click here, click Information Technology in drop-down menu, click Aiken Branch second drop-down menu and then click Search. Click specific job opening to submit. No immigration sponsorship is available for this position.
Subject: Principal Software Engineer - Multiple Positions - Aiken, SC
Contract / Temp to Direct / Direct Hire: Contract
City: Aiken
State: South Carolina
Country: United States

Principal Software Engineer
Great opportunity to join a talented team with an outstanding company that values their employees and their career. OLH offers competitive salaries, benefit packages, holidays and paid time off.

Responsibilities:
This position is to provide software development support to the Process Control & Automation Engineering (PC&AE) department. PC&AE provides process control and manufacturing systems/software to operate the Savannah River Nuclear Solutions (SRNS) facilities safely and effectively.
Work individually, on teams or lead teams to develop software solutions for site operational facilities. The types of work may include:
-Develop process modeling or computer simulations
-Develop new applications or maintain/enhance existing applications
-Provide custom interfaces with laboratory instrumentation and configuring Laboratory Information Systems (LIMS)
-Work with ORACLE or SQL Server databases
-Develop web applications in Visual Studio, .NET, C#, Java
-Convert legacy applications to web based applications
-Develop software programs that comply with site requirements and design specifications.
-Review and understand customer requirements and specifications.
-Implement and maintain internally developed web applications with a specific emphasis on maintainability, usability, performance, and scalability.
-Prepare detailed test plans and test cases, and consult with business analysts on testing options and strategies, including applicable regulatory requirements
-Analyze system requirements and identify testing strategies that maximize test coverage and/or improve system reliability and performance
-Execute and monitor testing activities and ensure they are completed as expected
-Track, report and verify software defects to ensure the resolution of issues found
-Develop and maintain new and existing automation to improve test efficiency

Position Requirements
Education:
-BS Degree in Computer Science, Computer Engineering, Electrical Engineering, or Chemical Engineering with minimum of 10 years related experience.
Experience:
-Working knowledge of QA methodology, testing techniques and approaches relating to desktop and web applications
-Experience with Agile methodology with a preference for Scrum Framework
-Proficiency in software architecture design
-Experience with design, coding, and deployment of applications using .NET, C#, VB.NET, and SQL
-Experience with Web-based Application Development using Visual Studio,.NET, MVC, JavaScript, JQuery, IIS (Internet Information Services 8.0+), On-Premises Microsoft Team Foundation Server 2017+, HTML, .Net WebAPI, REST services, dependency injection frameworks, and NuGet package management
-Experience with Oracle or SQL Server databases
-Thorough understanding of network, application, and data security best practices
-Ability to troubleshoot a web-based application
-Experience with software quality assurance documentation such as development of requirements and design documents
-Experience with Automated Testing Tools
-Experience with Unit Testing
-Demonstrated problem solving skills
-Ability to communicate in a clear and professional manner, including the ability to explain technical details to a non-technical personnel

For interest or questions regarding the position please contact Greer Rowland at 470-242-0185. NOTE: OLH will not accept resumes from third party staffing firms.


Thinking about applying for this position?
Please make sure that you meet the minimum requirements indicated for the job before you apply (
see user agreement
). If you are qualified, then use either the email link (near top of post) or the application link (near bottom of post) to apply, whichever is provided.
[ Back ] [ The Roadtechs Nuclear Job Board ] [ Help ] [Edit ] [Mark Position Closed ]
---
174 page view(s)
&copy Copyright - Roadtechs&reg, LLC. All rights reserved. No reproduction of any part of this website may be sold or
distributed for commercial gain nor shall it be modified or incorporated in any other work, publication, or website.
Use of this site implies compliance with the Roadtechs User Agreement.