---
Project Controls Engineer - Oak Ridge, TN
---

[ Back ] [ The Roadtechs Nuclear Job Board ] [ Help ] [Edit ] [Mark Position Closed ]
Posted by:
OLH, Inc <hr1@olhinc.com>
on January 06, 2019 at 00:04:01.
Click here to reply to this post via Email.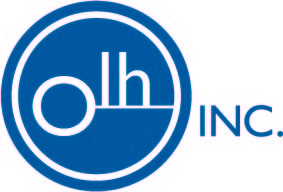 Post Number: 510960
Posted By: OLH, Inc
Posted On: 2019-01-06 00:04:01
Email Address: hr1@olhinc.com
Link: To submit your resume, click here, click Engineering in drop-down menu, click Oak Ridge second drop-down menu and then click Search. Click specific job opening to submit. No immigration sponsorship is available for this position.
Subject: Project Controls Engineer - Oak Ridge, TN
Contract / Temp to Direct / Direct Hire: Contract
City: Oak Ridge
State: Tennessee
Country: United States

Project Controls Engineer
OLH is seeking experienced Project Controls Professionals to support UCOR. OLH offers competitive salaries, benefit packages, holidays and paid time off. OLH gives you the opportunity to be a part of a team that values you and your career.

Roles and Responsibilities:
-The Functional Project Controls Engineer (PCE) is responsible for project controls implementation in functional baselines.
-The PCE receives operational supervision from the assigned Functional Manager and receives technical direction and programmatic guidance from the Manager of Project Controls and his /her Deputy.
Position Duties (General):
-Provide day-to-day project controls support to Functional Managers and their respective teams.
-Implement functional direction in day-to-day activities.
-Implement UCOR's Integrated Safety Management System through use of the five core functions and seven guiding principles in planning and execution of work.
Position Duties (Functional Support):
-Support functional organizational and administrative activities when delegated.
-Provide guidance to Functional Managers and Functional Team members on Project Controls issues.
-Prepare monthly job man-hour and cost reports for comparing budget and actual data on functional budgets.
-Enter the costs and man-hour estimates into the performance monitoring system for function
-Analyze trends and problems in relation to cost and/or schedule data.
-Prepare cost-trend estimates and assist in the preparation of change orders for functions.
-Prepare and status functional schedules in Primavera Project Planner.
-Review and verify schedule status based on functional team and subcontractor input for actual progress.
-Work with functional team members to analyze problems and recommend solutions.
-Develop, maintain, and control integrated baselines.
-Prepare budget request documents to include opening of functional cost codes and providing subcontract accrual data as required.
-Review time charges against functions and coordinate corrections as necessary.
-Prepare, analyze, and present cost, estimating, planning, scheduling, and performance information to management.
-Support management team at meetings, i.e. Functional Performance Reviews, Monthly Status Reviews, Life Cycle Baseline meetings, funding meetings, and misc. data calls.
-Support internal, DOE, I.G., and GAO audits as required.
Position Requirements
Education:
-Bachelors degree in Engineering, Business, Science, or any appropriate field
Experience/Skills:
-3 years project controls related experience.
-Thorough understanding of earned value management techniques.
-Excellent computer and communication skills.
-Additional applicable experience can replace a bachelor degree.
Additional Qualifications:
-(Preferred) Ability to obtain and maintain a DOE "Q" Clearance

For interest or questions regarding the position please contact Greer Rowland at 470-242-0185. NOTE: OLH will not accept resumes from third party staffing firms.

Thinking about applying for this position?
Please make sure that you meet the minimum requirements indicated for the job before you apply (
see user agreement
). If you are qualified, then use either the email link (near top of post) or the application link (near bottom of post) to apply, whichever is provided.
[ Back ] [ The Roadtechs Nuclear Job Board ] [ Help ] [Edit ] [Mark Position Closed ]
---
213 page view(s)
&copy Copyright - Roadtechs&reg, LLC. All rights reserved. No reproduction of any part of this website may be sold or
distributed for commercial gain nor shall it be modified or incorporated in any other work, publication, or website.
Use of this site implies compliance with the Roadtechs User Agreement.