&nbsp
[Mechanical Engineer] Entergy is looking for a Mechanical Engineer,II- Sr. Lead (Nuc)
Posted by: Entergy <nuclear2@entergy.com> on January 13, 2019 at 00:04:01. Click here to reply to this post via Email.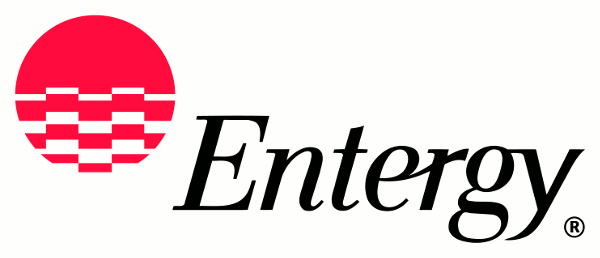 Contract / Temp to Direct / Direct Hire: Direct Hire
City: Jackson
State: Mississippi
Country: United States
Zip or Postal Code: 39201

Job Title: Mechanical Engineer,II- Sr. Lead (Nuc)
JOB SUMMARY/PURPOSE
Responsible for delivery of safe, reliable and timely capital modifications for all Entergy Nuclear plants.
JOB DUTIES/RESPONSIBILITIES
1. Support the design and analysis of changes to existing power plants.
2. Develop integrated systems designs and perform supporting calculations for the planned work.
3. Prepare technical specifications for mechanical engineering equipment
4. Perform independent reviews of work performed by others including calculations and drawing preparation.
5. Coordinate and provide guidance to other engineers, project managers, client personnel, and suppliers to ensure a complete and timely design.
6. Prepare engineering studies.
7. Provide guidance as a mentor in the development of less experienced engineers.
MINIMUM REQUIREMENTS
Minimum education required of the position
B.S. Degree in Engineering or other closely related scientific discipline / physical science generally associated with power plant operations, or equivalent work experience (equivalent experience is defined as demonstrated success at the Engineer / Technical Specialist level.)
Minimum knowledge, skills and abilities required of the position
Engineer II: 2 – 4 years experience in nuclear power design, operations, or equivalent, depending upon engineering level
Engineer III: 3 – 5 years experience in nuclear power design, operations, or equivalent, depending upon engineering level
Engineer Sr: 4 – 6 years experience in nuclear power design, operations, or equivalent, depending upon engineering level
Engineer Sr Lead: 5 - 7 years experience in nuclear power design, operations, or equivalent, depending upon engineering level.
Technical understanding of nuclear generation principles and operation. Outstanding communication, conflict management, and change management skills. Proficiency with current computer business applications.
Any certificates, licenses, etc. required for the position
Professional engineer's license is preferred.
OTHER ATTRIBUTES
Functional Knowledge Requires understanding and application of procedures and concepts within Mechanical discipline and basic knowledge of other disciplines.
Five or more years' experience in the design of mechanical engineering systems for non-commercial, heavy industrial plants (power or chemical), with a focus on integrated, detailed system design for new plants, modifications, or replacements; Experience must include the selection of equipment, piping materials, and the preparation of performance sizing calculations and specifications.
Technically knowledgeable of available equipment and proven pre-engineered systems to execute systems design.
Able to create design schematics, such as flow diagrams and P&IDs, using computer design software.
Experience in reviewing design drawings created by others.
WORKING CONDITIONS
As a provider of essential services, Entergy expects its employees to be available to work additional hours, to work in alternate locations, and/or to perform additional duties in connection with storms, outages, emergencies, or other situations as deemed necessary by the company. Exempt employees may not be paid overtime associated with such duties.


---
22 page view(s)
---
Thinking about applying for this position?
Please make sure that you meet the minimum requirements indicated for the job before you apply (see user agreement). If you are qualified, then use either the email link (near top of post) or the application link (near bottom of post) to apply, whichever is provided.
Roadtechs.com notice to workers thinking about a career in nuclear power:
All nuclear power plant employees are subject to background, financial and criminal history checks before they are granted access to any nuclear power facility and these checks are repeated at regular intervals. Additionally, new hire drug and alcohol screening is mandatory and all sites perform random drug and alcohol screening.

---
&copy Copyright - Roadtechs&reg, LLC. All rights reserved. No reproduction of any part of this website may be sold or
distributed for commercial gain nor shall it be modified or incorporated in any other work, publication, or website.
Use of this site implies compliance with the Roadtechs User Agreement.