---
[Electrical Designer] Electrical Design Engineer - Multiple Positions - Aiken, SC
---

[ Back ] [ The Roadtechs Nuclear Job Board ] [ Help ] [Edit ] [Mark Position Closed ]
Posted by:
OLH, Inc <hr1@olhinc.com>
on January 06, 2019 at 00:04:01.
Click here to reply to this post via Email.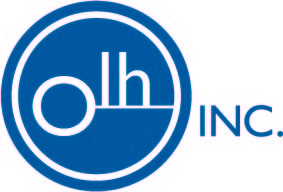 Post Number: 511408
Posted By: OLH, Inc
Posted On: 2019-01-06 00:04:01
Email Address: hr1@olhinc.com
Link: To submit your resume, click here, click Engineering in drop-down menu, click Aiken Branch second drop-down menu and then click Search. Click specific job opening to submit. No immigration sponsorship is available for this position.
Subject: [Electrical Designer] Electrical Design Engineer - Multiple Positions - Aiken, SC
Contract / Temp to Direct / Direct Hire: Contract
City: Aiken
State: South Carolina
Country: United States

Electrical Design Engineer
Great opportunity to join a talented team with an outstanding company that values their employees and their career. OLH offers competitive salaries, benefit packages, holidays and paid time off.

Responsibilities:
Provide design engineering staff augmentation support to SRNS. Primary responsibilities include engineering analysis, construction support, walkdowns, design development and generation of design output documents including but not limited to: Single Line Drawings; Electrical Equipment Lists; Control System Design; Control Schematics and Connection Diagrams; Electrical Equipment Specifications; Bulk Material Specifications; Circuit/Raceway/Wiring/Connection Design; Grounding; Heat Tracing; Fire Detection; Short Circuit Calculations; Arc Flash Incident Energy Analysis; Load Flow Analysis; and Electrical System Sizing Calculations.
Engineering services shall be provided using SRNS processes and procedures. Programmatic guidance will be provided by SRNS.

Position Requirements

Education:
-BS Degree in Electrical Engineering or current registration as a Professional Engineer in Electrical Engineering
Experience/Skills:
-10 years of design experience (within the last 15 years) in the nuclear or chemical process industry
-Working knowledge of NEC, IES, NFPA, IEEE, and OSHA requirements
-Proficient using 2D Computer Aided Drafting and Design (CADD) software (preferably MicroStation)
-Experience using software (preferably ETAP) to generate electrical system calculations
-Ability to walk down systems in the field
-Previous SRS Design Engineering or DOE facility experience (Preferred)
Additional Qualifications:
-Ability to obtain and maintain a DOE "L" security clearance

For interest or questions regarding the position please contact Greer Rowland at 470-242-0185. NOTE: OLH will not accept resumes from third party staffing firms

Thinking about applying for this position?
Please make sure that you meet the minimum requirements indicated for the job before you apply (
see user agreement
). If you are qualified, then use either the email link (near top of post) or the application link (near bottom of post) to apply, whichever is provided.
[ Back ] [ The Roadtechs Nuclear Job Board ] [ Help ] [Edit ] [Mark Position Closed ]
---
193 page view(s)
&copy Copyright - Roadtechs&reg, LLC. All rights reserved. No reproduction of any part of this website may be sold or
distributed for commercial gain nor shall it be modified or incorporated in any other work, publication, or website.
Use of this site implies compliance with the Roadtechs User Agreement.