---
[Mechanical Engineer] Entergy is looking for a Mechanical Engineer Sr
---

[ Back ] [ The Roadtechs Nuclear Job Board ] [ Help ] [Edit ] [Mark Position Closed ]
Posted by:
Entergy <nuclear2@entergy.com>
on January 27, 2019 at 00:04:01.
Click here to reply to this post via Email.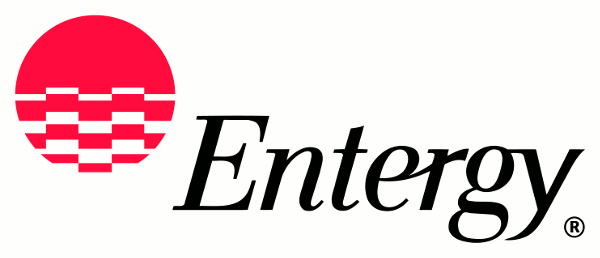 Post Number: 511493
Posted By: Entergy
Posted On: 2019-01-27 00:04:01
Email Address: nuclear2@entergy.com
Link: Engineer, Sr (Nuc) | Mechanical - RBS
Subject: [Mechanical Engineer] Entergy is looking for a Mechanical Engineer Sr
Contract / Temp to Direct / Direct Hire: Direct Hire
City: St. Francisville
State: Louisiana
Country: United States
Zip or Postal Code: 70775

JOB SUMMARY/PURPOSE
•May serve on outage engineering teams to support smooth implementation of modifications. Attends training and maintains qualifications necessary to perform required group function. Supports the design authority for the site for a specific engineering discipline.
•Develops engineering products in accordance with defined standards and procedures.
•Supports safe, reliable operation by identifying and effectively resolving issues via corrective action and work management processes.
•May also provide limited technical support to operations, maintenance, system engineering and other site organizations.
•Provides cost-effective modification designs and technical implementation management to improve plant performance. Depending upon experience level and background may function as design team leader for multi-discipline design teams.
•Maintains design basis for each assigned site and supports maintenance of the licensing basis.
JOB DUTIES/RESPONSIBILITIES
•Provides support to design bases.
•Under general supervision, focuses on design of baseline modifications and design basis control and maintenance.
•Design integrity maintained through effective configuration control of design output documents (i.e., modifications, specifications, calculations, drawings, test requirements and procedures).
•Communicates clearly, both listening and speaking, using spoken English with coworkers, management, and team members during group meetings.
•Makes technical presentations to present, score, and recommend alternative choices for technical decisions.
•Clearly communicates in written English language by preparing and reviewing technical engineering reports, analyses, and precise problem descriptions.
•Uses safe personal work practices and sets a positive example toward Safety for others.
Minimum education required of the position
•B.S. Degree in Engineering from an A.B.E.T credited educational institution that is closely associated with nuclear power plant operations.
•Highly Desired: B.S. Degree in Mechanical Engineering
Minimum experience required of the position
•2 -5 years experience in nuclear power design, operations, or equivalent, depending upon engineering level.
•Highly Desired: at least 1 year of experience in a commercial nuclear power plant.

Any certificates, licenses, etc. required for the position
Desired: : SRO license or certification on a PWR or BWR or Professional Engineering license.
Minimum knowledge, skills and abilities required of the position
Good to excellent communication skills. Experience / proficiency in PC use and applications, depending upon engineering level.

Highly Desired:
Either a SRO license or Professional Engineering license would be considered a plus for hiring at the upper-level range of the engineering position (e.g., Senior Engineer).
Proven effective skills as an engineering team member at a commercial operating nuclear power plant in the U.S. Experience using engineering change and work management of ABB/Indus Asset Suite.
We will apply the level of the position commensurate with the education and experience level of the candidate, up to Senior Engineer.
WORKING CONDITIONS:
As a provider of essential services, Entergy expects its employees to be available to work additional hours, to work in alternate locations, and/or to perform additional duties in connection with storms, outages, emergencies, or other situations as deemed necessary by the company. Exempt employees may not be paid overtime associated with such duties.
Please note: Authorization to work in the United States is a precondition to employment in this position. Entergy will not sponsor candidates for work visas for this position.

Thinking about applying for this position?
Please make sure that you meet the minimum requirements indicated for the job before you apply (
see user agreement
). If you are qualified, then use either the email link (near top of post) or the application link (near bottom of post) to apply, whichever is provided.
[ Back ] [ The Roadtechs Nuclear Job Board ] [ Help ] [Edit ] [Mark Position Closed ]
---
198 page view(s)
&copy Copyright - Roadtechs&reg, LLC. All rights reserved. No reproduction of any part of this website may be sold or
distributed for commercial gain nor shall it be modified or incorporated in any other work, publication, or website.
Use of this site implies compliance with the Roadtechs User Agreement.