---
Operations Support Specialist - Oak Ridge, TN
---

[ Back ] [ The Roadtechs Nuclear Job Board ] [ Help ] [Edit ] [Mark Position Closed ]
Posted by:
OLH, Inc <hr1@olhinc.com>
on January 20, 2019 at 00:04:01.
Click here to reply to this post via Email.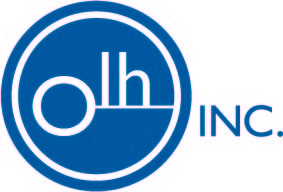 Post Number: 511778
Posted By: OLH, Inc
Posted On: 2019-01-20 00:04:01
Email Address: hr1@olhinc.com
Link: To submit your resume, click here, click Engineering in drop-down menu, click Oak Ridge second drop-down menu and then click Search. Click specific job opening to submit. No immigration sponsorship is available for this position.
Subject: Operations Support Specialist - Oak Ridge, TN
Contract / Temp to Direct / Direct Hire: Contract
City: Oak Ridge
State: Tennessee
Country: United States

Operations Support Specialist
OLH is seeking Operation Support professionals to support UCOR's Operations and Real Estate Services. OLH offers competitive salaries, benefit packages, holidays and paid time off.

Roles and Responsibilities:
-Serve as UCOR Receptionist at the main entrance to the UCOR leased area at 701 Scarboro Rd.
-Require professional appearance and must have high level of work ethic
-Required to answer phones and direct callers to appropriate personnel or locations
-Required to welcome all guests and guide them to appropriate locations
-Responsible for controlling/granting access to all visitors, UCOR employees, UCOR vendors and other UCOR services that frequent the facility
-Responsible for managing/controlling keys for the facility and for government vehicles assigned to the facility
-Responsible for receiving all mail and package deliveries then distributing throughout the facility. This position will also assume mail service responsibilities for all of UCOR within the first few months of being hired.
-Responsible for manipulation of divider walls within the conference room and for conference room set-ups if requested
-Lead all facility operations ensuring that maintenance needs are directed to the correct resources and completed in a timely manner
-Responsible for ordering materials and supplies as needed
-Perform back-up administrative work for various housed within the facility
-Be an active member of the Local Safety Improvement Team (LSIT)


Position Requirements
Qualifications:
-Must be willing to dress professionally each day
-Must have experience working with vendors and/or suppliers
-Must have administrative experience and skills including knowledge in microsoft office
-Must have demonstrated communication skills at all levels within an organization
-Must have demonstrated experience in dealing with complex issues
-Must have experience in understanding facility maintenance needs and/or experience dealing with maintenance staff
-Must have experience with inventory management or procurement of materials and items
-Must have demonstrated experience with job responsibility multi-tasking
-Must have experience in handling issues, complaints, etc...
-Must be able to perform job in a very organized and documented manner

For interest or questions regarding the position please contact Greer Rowland at 470-242-0185. NOTE: OLH will not accept resumes from third party staffing firms.


Thinking about applying for this position?
Please make sure that you meet the minimum requirements indicated for the job before you apply (
see user agreement
). If you are qualified, then use either the email link (near top of post) or the application link (near bottom of post) to apply, whichever is provided.
[ Back ] [ The Roadtechs Nuclear Job Board ] [ Help ] [Edit ] [Mark Position Closed ]
---
202 page view(s)
&copy Copyright - Roadtechs&reg, LLC. All rights reserved. No reproduction of any part of this website may be sold or
distributed for commercial gain nor shall it be modified or incorporated in any other work, publication, or website.
Use of this site implies compliance with the Roadtechs User Agreement.