---
Jr. IH Technician - Oak Ridge, TN
---

[ Back ] [ The Roadtechs Nuclear Job Board ] [ Help ] [Edit ] [Mark Position Closed ]
Posted by:
OLH, Inc <hr1@olhinc.com>
on March 17, 2019 at 00:04:01.
Click here to reply to this post via Email.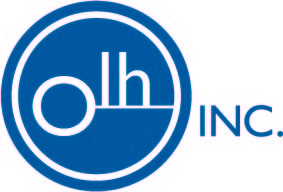 Post Number: 518260
Posted By: OLH, Inc
Posted On: 2019-03-17 00:04:01
Email Address: hr1@olhinc.com
Link: To submit your resume, click here, click Environmental Services in drop-down menu, click Oak Ridge second drop-down menu and then click Search. Click specific job opening to submit. No immigration sponsorship is available for this position.
Subject: Jr. IH Technician - Oak Ridge, TN
Contract / Temp to Direct / Direct Hire: Contract
City: Oak Ridge
State: Tennessee
Country: United States
Reply to Recruiter via Text Msg: 4702420185

Jr. IH Technician
Great opportunity to join a talented team with an outstanding company that values their employees and their career. OLH offers competitive salaries, benefit packages, holidays and paid time off.
Responsibilities:
-Under direct supervision, will assist with IH functions within the safety
and health program. Performs basic and routine duties to achieve
compliance with ES&H standards along with federal and state
regulatory requirements.
-Maintains daily contact, in accordance with specific assignment, with
superintendent, field engineers, craft personnel, and other discipline
personnel to assist in the successful implementation of the Industrial
Hygiene Program.
-Is responsive to requests made by Project IH, Project IS/IH Manager,
Project ESH Operations Manager and/or UCOR Safety and Health
Manager in support of field implementation of programmatic requirements
-Performs air and bulk sampling, noise surveys, temperature
assessments, etc. Sampling may include response to incident sampling events and may include chemical decontamination, where
applicable.
-Assists Facility Management as directed with access control, posting
and labeling in accordance with industrial hygiene and/or safety related posting needs (e.g., respirator area, asbestos-regulated area,
etc.).
-Performs operational equipment setups and/or operability tests for
industrial hygiene meters, sampling equipment, and general
maintenance of industrial hygiene equipment/instrumentation.
-Inputs and generates employee sampling notification letters, reports,
and other industrial hygiene-related sampling data records to the
Industrial Hygiene database
-Suspends/stops work as warranted, without fear of reprisal, for
activities or practices observed that put worker safety and/or the
environment at risk, until it can be demonstrated that it is safe to
proceed with the work
POSITION REQUIREMENTS
Education / Experience:
-AA/AS in Occupational Safety & Health, Environmental Health or
related field, or equivalent combination of education and relevant
experience (4 years of relevant experience without a degree).
Required Training / Qualifications:
-The Industrial Hygiene Junior Technician must have a valid Driverís
License, be qualified to wear respiratory protection, be clean shaven
daily for response action, and have or be able to have a security
clearance.

For interest or questions regarding the position please contact Greer Rowland at 470-242-0185. NOTE: OLH will not accept resumes from a third party staffing firms.

Thinking about applying for this position?
Please make sure that you meet the minimum requirements indicated for the job before you apply (
see user agreement
). If you are qualified, then use either the email link (near top of post) or the application link (near bottom of post) to apply, whichever is provided.
[ Back ] [ The Roadtechs Nuclear Job Board ] [ Help ] [Edit ] [Mark Position Closed ]
---
19 page view(s)
&copy Copyright - Roadtechs&reg, LLC. All rights reserved. No reproduction of any part of this website may be sold or
distributed for commercial gain nor shall it be modified or incorporated in any other work, publication, or website.
Use of this site implies compliance with the Roadtechs User Agreement.