---
[Electrical Designer] ELECTRICAL DESIGNERS (15 NEEDED IN AIKEN, SC - 3 YEAR ASSIGNMENT)
---

[ Back ] [ The Roadtechs Nuclear Job Board ] [ Help ] [Edit ] [Mark Position Closed ]
Posted by:
OLH, Inc. <HR1@olhinc.com>
on August 18, 2019 at 00:04:01.
Click here to reply to this post via Email.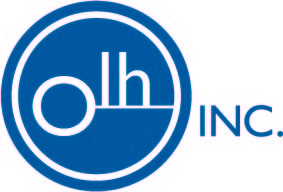 Post Number: 533010
Posted By: OLH, Inc.
Posted On: 2019-08-18 00:04:01
Email Address: HR1@olhinc.com
Link: Apply Here
Subject: [Electrical Designer] ELECTRICAL DESIGNERS (15 NEEDED IN AIKEN, SC - 3 YEAR ASSIGNMENT)
Contract / Temp to Direct / Direct Hire: Contract
City: Aiken
State: South Carolina
Country: United States
Zip or Postal Code: 29801
Reply to Recruiter via Text Msg: 9127779831

ELECTRICAL DESIGNER
Great opportunity to join a talented team with an outstanding company that values their employees and their career. OLH offers competitive salaries, benefit packages, holidays and paid time off.
Responsibilities:
Provide Electrical Designer support to SRNS. Primary duties include design development, and generation of design output documents in the following areas: Equipment Layout, Grounding, Raceway Layout, Lighting Systems, and Schematics, Connection and Wiring Diagrams.
Design services shall be provided using SRNS processes and procedures. Programmatic guidance will be provided by SRNS.

Education
•Associate's degree in a technical discipline and at least 10 - 12 years of work experience or 12 - 16 years of practical work experience.
•Formal training in Computer Aided Design is preferred.

Experience/Skills:
•Candidate must demonstrate 8 years of experience as an Electrical Designer. Working knowledge of National Codes and Standards for electrical design such as IEC, NEC, NFPA, NEMA, IEEE, and OSHA is required. Significant recent, within last five 5 years, experience with 2D MicroStation Computer Aided Drafting and Design (CADD) is required.
•Candidate must have the ability to walk down systems in the field.
•Previous SRS design experience is preferred.

Work Hours:
•A 40-hour work week is scheduled. SRNS utilizes various work schedules; including 5/8s (8 hours/day; five days per week), 4/10s (10 hours/day; four days per week), and 9/80s (9 hours/day, five days on week A and 4 days on week B). Workweek excludes SRNS holidays. SRNS Management will determine best schedule depending on work needs. Each workday has a 30-minute unpaid lunch.

Area Security Access:
•The candidate must be able to obtain and maintain a DOE "Q" security clearance. An active DOE clearance is not initially required to perform assigned duties. After award, the selected candidate will be notified when to apply for a clearance based on specific work assignments. Candidates who have possessed an active DOE clearance ("L" or "Q") within the past two years are preferred.

If you are interested in this position, are a U.S. citizen, and your resume and experience meet the job description and requirements, please send your resume to hr1@olhinc.com. Please reference the job title in the subject line. Upon review of your resume, we will contact you if additional information is needed. NOTE: OLH will not accept resumes from third-party staffing firms.
Thank you for your interest in joining the OLH Team!
Vickie Conner
Director of Talent Acquisition and Recruitment
OLH, Inc.
Office - 470-242-0192
Mobile - 912-777-9831
Email - vconner@olhinc.com
Thinking about applying for this position?
Please make sure that you meet the minimum requirements indicated for the job before you apply (
see user agreement
). If you are qualified, then use either the email link (near top of post) or the application link (near bottom of post) to apply, whichever is provided.
[ Back ] [ The Roadtechs Nuclear Job Board ] [ Help ] [Edit ] [Mark Position Closed ]
---
19 page view(s)
&copy Copyright - Roadtechs&reg, LLC. All rights reserved. No reproduction of any part of this website may be sold or
distributed for commercial gain nor shall it be modified or incorporated in any other work, publication, or website.
Use of this site implies compliance with the Roadtechs User Agreement.