&nbsp
Yacht 6G Welder (2017-99922)
Posted by: Tradesmen International, Inc. on February 22, 2017 at 17:20:02.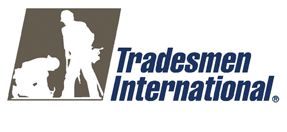 Contract / Temp to Direct / Direct Hire: Contract
City: MIAMI
State: Florida
Country: United States
Zip or Postal Code: 33126

Yacht 6G Welder


Description:
Tradesmen International is proud to employ Americas best Yacht-dedicated craftsmen. If you are a yacht-experienced craftsman who emphasizes safety, productivity and superior craftsmanship, we want you to join our team.
We are recognized internationally as a leading source for reliable, skilled craftsmen with thousands of employees serving the worlds best Marinas and yacht builders. With hundreds of active partners, we have plenty of great employment opportunities. We offer vacation pay, consistent work, top wages, benefits, and safety training to our employees.
If you are a Yacht 6G Welder and want to be a part of the nations elite Yacht craftsmen, this is your chance to advance your career.
Requirements:
Along with being skilled in your trade, working in the yachting industry also has requirements that will be considered.
All personnel must be presentable and professional. No ripped or torn jeans, shirts (preferably collared) must also be clean and presentable. All employees must maintain a professional can do attitude while shipboard, no exceptions. All employees must exhibit the highest level of craftsmanship at all times with all completed work tasks. Project completion must meet deadlines while meeting all requirements of professionalism and craftsmanship.
3-5 years shipyard experience
Proficient working with copper nickel and stainless steel
Candidates MUST be able to pass a test to demonstrate welding ability for full penetration.
Welding on M/Y plumbing systems (small spaces)
Possess welding skills proficient in piping applications in a 6G position
Experience in potable water, high pressure steam and drainage systems
Aluminum, Copper Nickel (CUNI) and Stainless Steel pipe material
Complex schematic and blueprint interpretation
Confined space work
MIG (gmaw) & TIG (gtaw) welding processes
Must have personal basic tools required to accomplish general tasks.
Company Details:
Tradesmen International, Americas elite skilled labor force, is seeking experienced Yacht 6G Welders to join our team. We are recognized internationally as a leading source for reliable, skilled ship fitter with thousands of employees across North America. With more than 5,000 active clients we have a plenty of great opportunities for skilled ship fitters that want to be the best in their field. We offer consistent work, top pay, benefits, and employment opportunities in most major markets throughout North America.
In addition to consistent work, top pay, and employment opportunities, we provide a benefits package that is among the best in the industry. Our comprehensive benefits encourage our employees and their families to build a lifelong relationship with us.
Vacation Pay
Health insurance
Dental and vision plan
Prescription drug plan
Life insurance
Short-term disability
401(k) profit-sharing savings plan
Incentive programs
Tool purchase programs
Tradesmen International is an EO employer - M/F/Veteran/Disability
Recruiter Name:
Bianca Vasquez
Req ID 2017-99922
Posted Date 2/3/2017
Category Marine Trades - Pipe Welder
Travel Yes
Location US - FL - MIAMI
---
153 page view(s)
---
Thinking about applying for this position?
Please make sure that you meet the minimum requirements indicated for the job before you apply (see user agreement). If you are qualified, then use either the email link (near top of post) or the application link (near bottom of post) to apply, whichever is provided.

---
&copy Copyright - Roadtechs&reg, LLC. All rights reserved. No reproduction of any part of this website may be sold or
distributed for commercial gain nor shall it be modified or incorporated in any other work, publication, or website.
Use of this site implies compliance with the Roadtechs User Agreement.