&nbsp
Marine Pipe Fitter Needed in Panama City Florida (2017-100525)
Posted by: Tradesmen International, Inc. on February 22, 2017 at 17:20:02.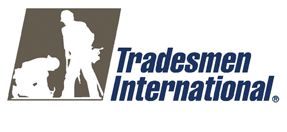 Contract / Temp to Direct / Direct Hire: Contract
City: PANAMA CITY
State: Florida
Country: United States
Zip or Postal Code: 32402

Marine Pipe Fitter Needed in Panama City Florida


Description:
If you are a Marine Pipe Fitter and want to be a part of the nations elite marine skilled workforce, this is your chance to advance your career. Give us a call at 904-247-6003 for more info!
Duties may include:
Lays out, assembles, installs, and maintains pipe systems, pipe supports, and related hydraulic and pneumatic equipment for steam, hot water, heating, cooling, lubricating, sprinkling, and industrial production and processing systems, applying knowledge of system operation, and following blueprints: Selects type and size of pipe, and related materials and equipment, such as supports, hangers, and hydraulic cylinders, according to specifications
Inspects work site to determine presence of obstructions and to ascertain that holes cut for pipe will not cause structural weakness
Plans installation or repair to avoid obstructions and to avoid interfering with activities of other workers
Cuts pipe, using saws, pipe cutter, hammer and chisel, cutting torch, and pipe cutting machine
Threads pipe, using pipe threading machine
Bends pipe, using pipe bending tools and pipe bending machine
Assembles and installs variety of metal and nonmetal pipes, tubes, and fittings, including iron, steel, copper, and plastic
Tradesmen International, Americas elite skilled labor force, is seeking experienced Marine Pipe Fitters to join our team. We are recognized internationally as a leading source for reliable, skilled pipe fitters with thousands of employees across North America. With more than 5,000 active clients we have a plenty of great opportunities for skilled pipe fitters that want to be the best in their field. We offer consistent work, top pay, benefits, and employment opportunities in most major markets throughout North America.
In addition to consistent work, top pay, and employment opportunities, we provide a benefits package that is among the best in the industry. Our comprehensive benefits encourage our employees and their families to build a lifelong relationship with us.
Vacation Pay
Health insurance
Dental and vision plan
Prescription drug plan
Life insurance
Short-term disability
401(k) profit-sharing savings plan
Incentive programs
Tool purchase programs
Tradesmen International is an EO employer - M/F/Veteran/Disability
Requirements:
Recruiter Name:
Caitlin Humberson
Req ID 2017-100525
Posted Date 2/7/2017
Category Marine Trades - Pipefitter
Travel Yes
Location US - FL - PANAMA CITY
---
169 page view(s)
---
Thinking about applying for this position?
Please make sure that you meet the minimum requirements indicated for the job before you apply (see user agreement). If you are qualified, then use either the email link (near top of post) or the application link (near bottom of post) to apply, whichever is provided.

---
&copy Copyright - Roadtechs&reg, LLC. All rights reserved. No reproduction of any part of this website may be sold or
distributed for commercial gain nor shall it be modified or incorporated in any other work, publication, or website.
Use of this site implies compliance with the Roadtechs User Agreement.