&nbsp
Primavera Rel 8.3 Basic Training Specific to Turnarounds
Posted by: TEPCO LLC <training@tepco.us> on January 18, 2017 at 00:04:01. Click here to reply to this post via Email.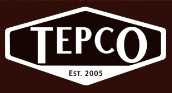 TEPCO, LLC an Oracle Gold Partner is conducting a 1013T three day basic Primavera P6 Professional Rel 8.3 course specific to Turnarounds in Baytown, TX for $1,250. Items that will be covered in this course are listed below:
Day One
•Understanding Scheduling Concepts
•Navigating in Project Management
•Create Enterprise Project Structure (EPS)
•Create a Project
•Create a Work Breakdown Structure (WBS)
•Create Calendars
Day Two
•Adding Activities (Import/Export)
•Create Relationship
•Scheduling
•Create Activity Codes
•Organize Activities/Layouts/Filters
•Assign Roles & Resources
•Analyze Resource Profiles
Day Three
•Optimizing the Project Plan
•Baselining the Project Plan
•Project Execution and Control
•Analyze the Updated Project
•Reporting
•Rebuild/Lessons Learned
TEPCO's training focuses on industry specific business processes and best practices. All of our trainers have hands-on field experience in a turnaround, project or maintenance environment. When TEPCO trainers are not training, they are in the field consulting on a project or turnaround. So they have the opportunity to see many different philosophies and methods to scheduling. These are some of the things we incorporate into our training and what really sets us apart from other Project Controls training companies.
Upon completion of this course, a certificate is provided and you will leave with the confidence in having cutting edge knowledge that will help provide support to your manager. You will also earn points for all hours taken to help support your Professional Development and Continuing Education.
For upcoming dates or to register please visit the link below or contact TEPCO's training department at (832) 514-4482.
---
[ Back ] [ The Roadtechs Electric Transmission and Distribution Job Board ] [ FAQ ] [Edit ] [Delete ]
&copy Copyright - Roadtechs&reg, LLC. All rights reserved. No reproduction of any part of this website may be sold or
distributed for commercial gain nor shall it be modified or incorporated in any other work, publication, or website.
Use of this site implies compliance with the Roadtechs User Agreement.