&nbsp
Journeyman Electrician (137399)
Posted by: Tradesmen International, Inc. on September 18, 2017 at 17:20:01.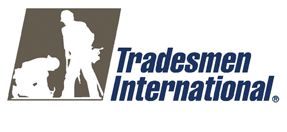 Contract / Temp to Direct / Direct Hire: Contract
City: OWATONNA
State: Minnesota
Country: United States
Zip or Postal Code: 55060

Journeyman Electrician


Description
JOURNEYMAN ELECTRICIAN NEEDED
Commercial work, multiple projects, lot's of local work within the southern part of MN as well as work in the metro area. Paid every week, pay is hourly and based on experience 32.00 - 36.00 UP TO $1,500 SIGN ON BONUS AVAILABLE AS WELL.
Can pay per diem to travel you in for projects as long as you have a valid MN journeyman license , or a Journeyman license from a reciprocal state. NO PER DIEM WITHOUT A MINNESOTA STATE JOURNEYMAN LICENSE.
Requirements
Requirements:
4 years of experience in commercial/industrial electrical
Ability to follow electrical code manuals to install and repair electrical systems
Understand schematic diagrams, blueprints and other specifications required by our client
Own basic hand tools
Valid MN journeyman license
Company Details
Full benifits available to all employees. This includes 401k, vacation, and health insurance.
APPLY ONLINE OR CALL 507-288-6388
Tradesmen International is an Equal Opportunity Employer (EOE).
Recruiter Name
Andrew Pederson
Location
US-MN-OWATONNA
Posted Date 1 day ago
Req ID 2017-137399IN
Category Electrical - Journeyman
Travel Yes
Location US-MN-OWATONNA
---
283 page view(s)
---
Thinking about applying for this position?
Please make sure that you meet the minimum requirements indicated for the job before you apply (see user agreement). If you are qualified, then use either the email link (near top of post) or the application link (near bottom of post) to apply, whichever is provided.

---
&copy Copyright - Roadtechs&reg, LLC. All rights reserved. No reproduction of any part of this website may be sold or
distributed for commercial gain nor shall it be modified or incorporated in any other work, publication, or website.
Use of this site implies compliance with the Roadtechs User Agreement.