&nbsp
[Construction Engineer] Senior Construction Engineer - Piping
Posted by: OLH Inc. on June 03, 2018 at 00:04:01.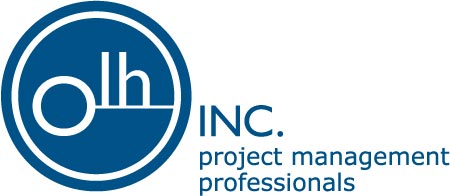 Contract / Temp to Direct / Direct Hire: Contract
City: Aiken
State: South Carolina
Country: United States
Zip or Postal Code: 29803-6295
Reply to Recruiter via Text Msg: 8034746067

Provide construction engineering services in support of fabrication, installation and maintenance performed by the SRNS Construction Department. Primary responsibilities include performing walk downs, constructability review of design documents, material take off, development of construction work execution plans and permits, performing job hazards analysis, oversight and inspection of ongoing construction work execution activities, interfacing with quality personnel, design engineers and construction management to coordinate work execution and to resolve field installation issues or problems, review and closure of work execution documentation.
Construction engineering services shall be provided using SRNS processes and procedures. Programmatic guidance will be provided by SRNS.
Required Qualifications
POSITION REQUIREMENTS
Education/Experience:
Candidate must meet at least one of the following:
1. Bachelor's degree and at least 5 - 7 years of construction related experience.
2. Associate's degree and 7 - 9 years of construction related experience would be considered equivalent.
3. A high school diploma and 10 - 14 years of construction related experience would also be considered equivalent.
Skills:
Candidate must demonstrate a working knowledge of Civil/Architectural installation codes (IBC, ACI, AISC, OSHA, etc.).
Candidate must demonstrate the ability to perform construction work planning, job hazards analysis and material take offs associated with installation of civil/architectural system components and equipment (concrete, structural steel, excavation, earth work).
Previous SRS experience is preferred. Previous experience related to construction engineering, work planning, job hazards analysis, and material procurement utilizing SRS specific processes, programs, procedures and systems is especially preferred.
Work Hours
A 40 hour work week is scheduled. SRNS utilizes various work schedules; including 5/8s (8 hours/day; five days per week), 4/10s (10 hours/day; four days per week), and a 9/80s (9 hours/day, five days on week A and 4 days on week B). Work week excludes SRNS holidays. Each work day has a 30-minute lunch.
Area Security Access
A security clearance is not initially required; however, candidate must be capable of obtaining an L or Q clearance if required to perform assigned duties.
Must be a US citizen.
OHL is a Project Management firm headquartered in Atlanta offering comprehensive and specialized Project, Program & Construction Management services. We are a woman-owned firm, recognized for our ability to consistently deliver quality service on projects that are completed on schedule and within budget. We are strategically located throughout the Southeast in Atlanta, Augusta & Savannah Georgia, South Carolina and Huntsville, Alabama. We offer competitive salaries and benefit packages. We are an Equal Opportunity Employer (EOE) supporting diversity in the workplace.
If you are interested in this position, are a U.S. citizen, and your resume and experience meet the job description and requirements, please send your resume to hr@olhinc.com. Please reference the job title within the subject line. We will contact you for any additional information needed and to obtain your permission to submit your resume after reviewing your information.
Marianne Scogin
Senior Technical Recruiter / Account Administrator
OLH Inc.
706 922-5663
803 474-6067 - Cell
---
66 page view(s)
---
Thinking about applying for this position?
Please make sure that you meet the minimum requirements indicated for the job before you apply (see user agreement). If you are qualified, then use either the email link (near top of post) or the application link (near bottom of post) to apply, whichever is provided.

---
&copy Copyright - Roadtechs&reg, LLC. All rights reserved. No reproduction of any part of this website may be sold or
distributed for commercial gain nor shall it be modified or incorporated in any other work, publication, or website.
Use of this site implies compliance with the Roadtechs User Agreement.