---
[Combo Welder] OUTAGES
---

[ Back ] [ The Roadtechs General Construction Job Board ] [ Help ] [Edit ] [Mark Position Closed ]
Posted by:
A&D Constructors, LLC <recruiter@adconstructors.com>
on April 21, 2019 at 00:04:01.
Click here to reply to this post via Email.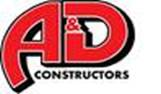 Post Number: 519231
Posted By: A&D Constructors, LLC
Posted On: 2019-04-21 00:04:01
Email Address: recruiter@adconstructors.com
Subject: [Combo Welder] OUTAGES
Contract / Temp to Direct / Direct Hire: Direct Hire
City: Pennsylvania, Virginia, and Indiana
Country: United States
Reply to Recruiter via Text Msg: 8122057035

A@D Constructors has an immediate need for COMBO WELDERS who are experienced with welding P-91 material on HRSG power units. Work will center around valve change outs.
You may also send a resume to bmay@adconstructors.com




Thinking about applying for this position?
Please make sure that you meet the minimum requirements indicated for the job before you apply (see user agreement). If you are qualified, then use either the email link (near top of post) or the application link (near bottom of post) to apply, whichever is provided.
[ Back ] [ The Roadtechs General Construction Job Board ] [ Help ] [Edit ] [Mark Position Closed ]
---
220 page view(s)
&copy Copyright - Roadtechs&reg, LLC. All rights reserved. No reproduction of any part of this website may be sold or
distributed for commercial gain nor shall it be modified or incorporated in any other work, publication, or website.
Use of this site implies compliance with the Roadtechs User Agreement.