---
[Electrician] CTR is seeking Industrial Electricians
---

[ Back ] [ The Roadtechs General Construction Job Board ] [ Help ] [Edit ] [Mark Position Closed ]
Posted by:
CTR Group <angiec@ctrc.com>
on July 18, 2019 at 08:27:11.
Click here to reply to this post via Email.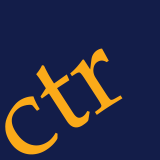 Post Number: 530322
Posted By: CTR Group
Posted On: 2019-07-18 08:27:11
Email Address: angiec@ctrc.com
Link: Apply Now!!
Subject: [Electrician] CTR is seeking Industrial Electricians
Contract / Temp to Direct / Direct Hire: Temp to Direct
City: Newport News
State: Virginia
Country: United States
Zip or Postal Code: 23607
Reply to Recruiter via Text Msg: 7578735900

**Please send your resume to angiec@ctrc.com or call/text (757) 873-5900 and ask for Mike, Andrew, Rick, Luke or Kayla.
Requirements:
Combustion and mechanical proficiency to troubleshoot problems.
Familiarity with or ability to learn industrial PLC control systems.
Detailed oriented.
Good math, writing and communication skills.
Excellent computer skills.
Education/Experience:
High School Diploma or equivalent.
Technical training: must have industrial boiler or electrical/mechanical experience. 2+ years of related experience in the service or maintenance of industrial machinery with PLC control systems.
Job Knowledge, Skills and Abilities:
Capability to read and comprehend simple instructions, correspondence, and memos.
Ability to apply common sense understanding to carry out detailed written or oral instructions.
Capacity to properly handle confidential information and records.
Aptitude to analyze information in order to identify potential problems or discrepancies.
Must be highly motivated and able to work independently.
Ability to handle adverse situations in a professional manner.
Physical Demands:
Must be able to lift and move objects up to 75 pounds consistently with heavier weight necessary at times.
Type:
Full-time, Temp to Perm
Shift:
1st
Rate:
Based on experience
Location:
Newport News, VA
AAP/EEO Statement
CTR Group is an equal employment opportunity employer. Candidates are selected based on qualifications and defined requirements of the job, not on the basis of race, color, religion, sex, sexual orientation, gender identity, national origin or any other protected status. Further, CTR Group encourages United States' Veterans and persons with disabilities to apply for positions for which they are qualified.
Other Duties
Please note this job description is not designed to cover or contain a comprehensive listing of activities, duties or responsibilities that are required of the employee for this job. Duties, responsibilities and activities may change at any time with or without notice.
Disclaimer
The summary of the typical functions of the job description is not an exhaustive or comprehensive list of all possible job responsibilities, tasks, and duties. The responsibilities, tasks, and duties of the employee is not limited to and may differ from those outlined in the job description and other duties may be assigned by the client.

Thinking about applying for this position?
Please make sure that you meet the minimum requirements indicated for the job before you apply (
see user agreement
). If you are qualified, then use either the email link (near top of post) or the application link (near bottom of post) to apply, whichever is provided.
[ Back ] [ The Roadtechs General Construction Job Board ] [ Help ] [Edit ] [Mark Position Closed ]
---
1175 page view(s)
&copy Copyright - Roadtechs&reg, LLC. All rights reserved. No reproduction of any part of this website may be sold or
distributed for commercial gain nor shall it be modified or incorporated in any other work, publication, or website.
Use of this site implies compliance with the Roadtechs User Agreement.