---
[Electrical Engineer] ELECTRICAL PRE-COMMISSIONING PROFESSIONALS
---

[ Back ] [ The Roadtechs General Construction Job Board ] [ Help ] [Edit ] [Mark Position Closed ]
Posted by:
STRUCTURE RESOURCES <csorrick@structureresources.com>
on August 18, 2019 at 00:04:01.
Click here to reply to this post via Email.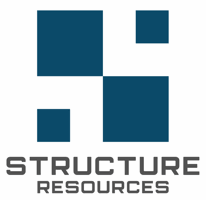 Post Number: 532423
Posted By: STRUCTURE RESOURCES
Posted On: 2019-08-18 00:04:01
Email Address: csorrick@structureresources.com
Subject: [Electrical Engineer] ELECTRICAL PRE-COMMISSIONING PROFESSIONALS
Contract / Temp to Direct / Direct Hire: Contract
City: Phoenix
State: Arizona
Country: United States

STRUCTURE RESOURCES IS SEEKING HIGH PERFORMING ELECTRICAL PRE-COMMISSIONING PROFESSIONALS IN PHOENIX, AZ!!
Compensation:
• Top pay based on merit and expertise – $34-$36/hr potential
• Per diem based on location
• Mileage TBD
Schedule:
• Average hours per week is between 55-60 hours based on weekly schedule
• Start asap
• Duration is 2-3 months with potential long-term opportunity
Requirements & Qualifications:
• Verifiable Electrical Pre-Commissioning experience in large
commercial/industrial facilities
• Ability to pass a pre-employment Drug/Alcohol screening
• Must be able to commit until job completion
• Ability to work as a focused team member and client focused
• SAFETY MINDED individuals committed to continuous SAFETY AWARENESS
Scope (description items but not limited to):
• Take direction from Client Contractor and Owner
• Validating Construction Install
• General Inspection of equipment
• Measurement of the insulation resistance of the protection equipment
• Inspection of relays
• Testing current transformers
• Verification/Operation of the protection tripping and alarm circuits
If qualified and able to provide verifiable expertise and experience, please send your resume to:
csorrick@structureresources.com

THANK YOU FOR WORKING SAFELY TODAY!!!



Thinking about applying for this position?
Please make sure that you meet the minimum requirements indicated for the job before you apply (see user agreement). If you are qualified, then use either the email link (near top of post) or the application link (near bottom of post) to apply, whichever is provided.
[ Back ] [ The Roadtechs General Construction Job Board ] [ Help ] [Edit ] [Mark Position Closed ]
---
30 page view(s)
&copy Copyright - Roadtechs&reg, LLC. All rights reserved. No reproduction of any part of this website may be sold or
distributed for commercial gain nor shall it be modified or incorporated in any other work, publication, or website.
Use of this site implies compliance with the Roadtechs User Agreement.