&nbsp
[Process Engineer] Plant Engineer * Permanent * Solar Thermal Project
Posted by: PIC Group, Inc. on September 16, 2018 at 00:04:01.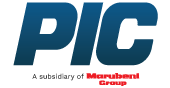 Contract / Temp to Direct / Direct Hire: Direct Hire
City: Tonopah
State: Nevada
Country: United States
Zip or Postal Code: 89049

At PIC Group, Inc., our emphasis is on excellence. We recruit the strongest candidates in the power generation industry. Our industry experience helps us offer unmatched service and support to our consultants. As a global service provider, we continually seek talented individuals. PIC consultants benefit from training programs and a global family of seasoned professionals united under a common goal; to go beyond the job description each and every day.
=============================================
PLANT ENGINEER / SCHEDULER
Location: Tonopah, NV

The Plant Engineer is a member of the company's management team, reporting to and implementing directives of the Plant Manager. The Plant Engineer operates from established and well known procedures performing duties independently under general direction and minimum supervision. Decisions are made within prescribed operating procedures and guidelines. The position encounters recurring work situations of high complexity, with occasional variations from the norm. The Plant Engineer is responsible for all technical leadership in defining, evaluating and correcting technical problems for the plant. The Plant Engineer is responsible for Analyzing plant O&M data to confirm plant performance to established standards, operating goals, permits and contracts so that the plant remains reliable, efficient, safe, and environmentally compliant. The Plant Engineer will be responsible for the planning and scheduling of corrective and preventive maintenance The Plant Engineer also performs any other tasks or assignments delegated by the Plant Manager or as determined by the needs of the company.
ESSENTIAL DUTIES AND RESPONSIBILITIES
This position has partial project budgetary preparation and compliance accountability. Contacts are normally made with others inside and outside the company, with customers, vendors, contractors, other departments, immediate associates and own supervisor. Contacts are usually made on own initiative concerning matters requiring explanation, discussion, interpretation or approvals.
* Provide technical leadership in defining, evaluating and correcting technical problems and developing plant improvements.
* Analyze plant O&M data to confirm plant performance to established standards, operating goals, permits and contracts.
* Identify and prioritize plant monitoring and performance improvement opportunities or requirements.
* Recommend measures and budgets for plant performance improvements.
* Analyzes equipment failures, determines causes, recommends recovery plans and imposes cost effective solutions to prevent recurrence.
* Monitor maintenance backlog and work with the maintenance department to develop a forward work plan with the goal of ensuring that the backlog is kept to a minimum.
* All employees have the responsibility to both the customer and their co-workers to do the job right the first time and to ensure the customers' needs are being met.

JOB REQUIREMENTS (EDUCATION, EXPERIENCE, KNOWLEDGE, SKILLS)
* Bachelor of Science Degree in an engineering discipline
* A minimum of two years' experience in power plant equipment including design, installation, start up and operational troubleshooting or similar industrial process.
* A minimum of two years' experience of Plant Engineering and troubleshooting experience in coordination with operations and maintenance management.
* Must have a demonstrated capability to analyze and correct problems in power plant equipment, plant maintenance problems and plant operations. Ability to communicate both orally and in writing. Knowledge of word processing, spreadsheet and project management software.
* Design, operational and performance experience with steam turbines preferred, along with background in the construction and startup of power plants.
* Experience with project scheduling and budgeting desirable.
* Professional Engineer registration desirable.
* Experience in the planning and scheduling of maintenance activities required.
* Proficiency with Computerized Maintenance Management Software (CMMS) required. Experience with Maximo desired.
=============================================
We are proud to offer competitive wages and benefits. Prior to beginning work, all applicants must be willing to submit to a drug and alcohol screen as well as a background check, inclusive of criminal. We seek out and employ talented individuals who meet the qualifications for each position. PIC Group, Inc. is an Equal Opportunity Employer. Due to the large number of responses we receive to our postings, only those applicants with the required experience and qualifications will be contacted.

---
28 page view(s)
---
Thinking about applying for this position?
Please make sure that you meet the minimum requirements indicated for the job before you apply (see user agreement). If you are qualified, then use either the email link (near top of post) or the application link (near bottom of post) to apply, whichever is provided.

---
&copy Copyright - Roadtechs&reg, LLC. All rights reserved. No reproduction of any part of this website may be sold or
distributed for commercial gain nor shall it be modified or incorporated in any other work, publication, or website.
Use of this site implies compliance with the Roadtechs User Agreement.