&nbsp
[Electrical Engineer] Electrical Engineering (2017-399-RT)
Posted by: HukariAscendent <resumes@hukari.com> on November 09, 2017 at 12:06:57. Click here to reply to this post via Email.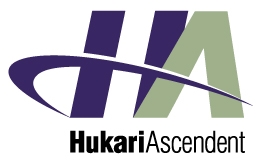 Contract / Temp to Direct / Direct Hire: Contract
City: West Valley
State: New York
Country: United States

HukariAscendent is a Service-Disabled, Veteran-Owned, Small Business specializing in comprehensive engineering and technical support services associated with commercial nuclear power and other Department of Energy (DOE) nuclear activities.

We are looking for qualified candidates to provide electrical engineering/planning support primarily to the CHBWV Nuclear Operations and Storage (NOS) organization. Example projects include electrical, and IT utility reconfiguration projects; predemolition planning, engineering and reconfiguration activities associated with the administrative building, Main Plant Processing building and associated ancillary facilities. Activities are anticipated to include the following:

1) Work package development in accordance with WVDP work control and engineering
procedures.
2) Perform field walk downs with work crews, planners and safety management experts to develop work scope, identify hazards and mitigations.
3) Search historical building drawings and documents for pertinent information for work package development.
4) Provide basic work execution work steps to planning personnel for inclusion in work packages.
5) Specify and procure electrical materials.
6) Follow field work activities to ensure work is executed as planned.
7) Execute engineering change notices for drawings or documents requiring configuration control.

A primary focus will be development of electrical work packages to support the safe and efficient implementation of work activities. Provide support to the NOS organization for maintenance and modification to electrical power distribution system consisting of 34.5kv primary system to 480v, 3ph secondary system. Candidate needs competency in NFPA 70 and
70E requirements, capability to perform arc flash, incident energy and fault current calculations. Use SKM software for evaluation of power distribution system to establish large frame breaker time current curves for system coordination and establishing breaker set points for other protection features. Generate reports, drawings and provide direction to maintenance staff for breaker setup and maintenance. Knowledge of breaker maintenance schedules, repairs, replacement parts and predictive, preventative and corrective techniques.

Educational Requirements Needed: Technical related to electrical engineering. B.S. Electrical Engineering minimum.

Years of experience Required: Job related shall not be less than 10 years with optional 2 years nuclear facility experience preferred.

Special skills Required: Strong field oversight background.
Period of Performance: 12/1/2017 - 9/30/2018.
HukariAscendent offers an excellent benefits package including medical, dental, vision, and life insurance, 401(k) plan, and paid time off.

Opportunities with HukariAscendent change frequently. For a complete listing of our current openings, please visit our website at https://www.hukari.com.

HukariAscendent is proud to be an Equal Opportunity Employer.

---
174 page view(s)
---
Thinking about applying for this position?
Please make sure that you meet the minimum requirements indicated for the job before you apply (see user agreement). If you are qualified, then use either the email link (near top of post) or the application link (near bottom of post) to apply, whichever is provided.
Roadtechs.com notice to workers thinking about a career in nuclear power:
All nuclear power plant employees are subject to background, financial and criminal history checks before they are granted access to any nuclear power facility and these checks are repeated at regular intervals. Additionally, new hire drug and alcohol screening is mandatory and all sites perform random drug and alcohol screening.

---
&copy Copyright - Roadtechs&reg, LLC. All rights reserved. No reproduction of any part of this website may be sold or
distributed for commercial gain nor shall it be modified or incorporated in any other work, publication, or website.
Use of this site implies compliance with the Roadtechs User Agreement.