&nbsp
Senior Security Coordinator needed at Entergy's River Bend Station!
Posted by: Entergy, Inc. <nuclear2@entergy.com> on March 18, 2018 at 00:04:01. Click here to reply to this post via Email.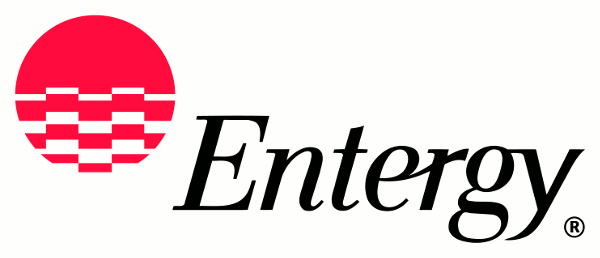 Contract / Temp to Direct / Direct Hire: Direct Hire
City: St Francisville
State: Louisiana
Country: United States
Zip or Postal Code: 70775

*****Apply at the link below or visit the careers section at careers.Entergy.com and search for requisition #77402*****

JOB SUMMARY/PURPOSE
The Senior Coordinator, Security Compliance reports to the Superintendent, Security Compliance. The Senior Coordinator, Security Compliance is responsible for qualifying and performing as an adversary in the Entergy Fleet Adversary Program. The Senior Coordinator, Security Compliance is responsible for responding appropriately, and implementing the program and other compliance related duties as assigned.

JOB DUTIES/RESPONSIBILITIES
Obtaining and maintaining qualifications to perform as an adversary, Lead Controller, and Lead Adversary Controller in the Entergy Fleet Adversary Program as required. Providing fleet support for annual force on force drills, SAAB Familiarization drills, and triennial force on force inspections by performing as an adversary, Lead Controller, or Lead Adversary Controller. Developing force-on-force drill scenarios, presentation, and plans to ensure readiness. Maintaining the MILES trailers and providing drill support for the fleet.
Standardizes security procedures, processes, and policies, and develops fleet approaches to industry-wide issues. Responding to sites when security related matters arise that need additional attention or resources. Working with multi-discipline teams on issues that have potential security impact.
Observing and ensuring compliance with security procedures and policies. Communicating security information, concepts, and ideas verbally and in writing. Assessing conditions and making decisions under pressure and time constraints.
Performing regulatory baseline inspection assessments and preparations. Providing oversight of physical security modifications and projects. Providing oversight for the maintenance of equipment that is credited as part of the Site Protective Strategy. Keeping appropriate company management personnel apprised of security related activities and conditions.
Obtaining and maintaining all required training and qualifications.
Attending associated fleet and/or industry meetings/conferences to ensure alignment and compliance.

MINIMUM REQUIREMENTS
Minimum education required of the position
Associate's Degree in Criminal Justice or other discipline generally associated with power plant operations or equivalent work experience. Desired: B.S. Degree in Criminal Justice.
Minimum experience required of the position
At least 4 years of commercial or military nuclear security related work experience. Desired: 5 or more years' experience in nuclear security and prior experience in a nuclear security guard force.

Minimum knowledge, skills and abilities required of the position
Technical proficiency in the assigned area.
Ability to manage frequent and extended travel schedule.
The ability to complete and maintain physical fitness requirements associated with this position.
Technical understanding of nuclear plant access and FFD process and systems.
Must meet requirements of NRC psychological testing regulations.
Must satisfy all nuclear regulatory elements to obtain and maintain unescorted access.
Have physical stamina for walking, climbing, etc., as required in Nuclear Regulatory Commission Regulations.
Demonstrate ability to understand and effectively react to situations of adversity with people and resolve them with tact, diplomacy, and courtesy.
Desired: Proficiency with current computer business applications; General understanding of nuclear power plant operations.
Desired: Proficiency with current computer business applications; General understanding of nuclear power plant operations.
Any certificates, licenses, etc. required for the position
None

---
30 page view(s)
---
Thinking about applying for this position?
Please make sure that you meet the minimum requirements indicated for the job before you apply (see user agreement). If you are qualified, then use either the email link (near top of post) or the application link (near bottom of post) to apply, whichever is provided.
Roadtechs.com notice to workers thinking about a career in nuclear power:
All nuclear power plant employees are subject to background, financial and criminal history checks before they are granted access to any nuclear power facility and these checks are repeated at regular intervals. Additionally, new hire drug and alcohol screening is mandatory and all sites perform random drug and alcohol screening.

---
&copy Copyright - Roadtechs&reg, LLC. All rights reserved. No reproduction of any part of this website may be sold or
distributed for commercial gain nor shall it be modified or incorporated in any other work, publication, or website.
Use of this site implies compliance with the Roadtechs User Agreement.