&nbsp
[Nuclear Engineer] Entergy Nuclear is looking for Reactor Engineers
Posted by: Entergy Nuclear <nuclear2@entergy.com> on May 20, 2018 at 00:04:02. Click here to reply to this post via Email.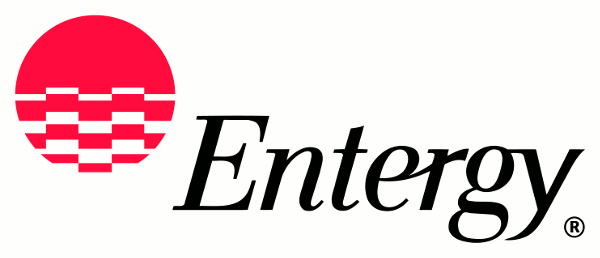 Contract / Temp to Direct / Direct Hire: Direct Hire
City: St Francisville
State: Louisiana
Country: United States
Zip or Postal Code: 70775

This position may be filled as an Engineer I, II, III or Sr depending on the qualification level of the applicant.
JOB SUMMARY/PURPOSE
Provides technical guidance for reactor core operation and monitoring; advocates nuclear fuel reliability; maintains fuel configuration and special nuclear material accountability; and provides Operations with technical assistance to establish conservative reactivity management and decision making.
JOB DUTIES/RESPONSIBILITIES
Provide technical guidance to operators in the Main Control Room (MCR) during planned and emergent power maneuvers.
Prepare and support the execution of reactivity maneuvering plans in the MCR.
Perform Special Nuclear Material accounting and tracking.
Develop fuel shuffle plans to support fuel movement during refuel outages.
Monitor and trend thermal limits and other critical parameters and provide operational recommendations as necessary.
Evaluate lifetime of core components (control blades, nuclear instrumentation, etc.) and develop replacement strategies every reload.
Support training of operators on fuel and other core related topics.
Serve as the site fuel reliability monitor and champion the fuel reliability program.
Support core reload design analysis and reload batch implementation.
Perform required surveillances and maintain Reactor Engineering processes and procedures.
Support dry fuel storage campaign and irradiated core component disposal related activities.
Work shift coverage (12 hours daily) during outages and power maneuvering.

MINIMUM REQUIREMENTS
Minimum education required of the position
B.S. Degree (or higher) in Nuclear Engineering or other closely related engineering or scientific discipline, or equivalent work experience (equivalent experience is defined as demonstrated success at the Engineer / Technical Specialist level)
Minimum experience required of the position
Engineer I-II: 0 - 2 years' experience in nuclear fuel design, operations, or equivalent.
Engineer III-Sr: 2 - 7+ years' experience in nuclear fuel design, operations, or equivalent.
For Senior Engineer only, Reactor Engineering ANSI/ANS Qualifications must be met (see below).
Desired Qualifications
Prior Reactor Engineering experience.
Experience in the use of 3DMonicore or other nuclear core monitoring software.
Experience in the use of ShuffleWorks or other fuel movement tracking software.
Minimum knowledge, skills and abilities required of the position
Effective verbal and written communication skills.
Ability to remain calm and perform job duties under pressure.
Attentive to detail and organized.
Experience/proficiency in PC use and applications.
Ability and willingness to provide 12 hour shift coverage during planned or unplanned outages and emergent situations.
Ability to be on-call on a weekly basis periodically.
Ability to work weekends and/or holidays when required.
Any certificates, licenses, etc. required for the position
For Senior Engineer only, Reactor Engineering ANSI/ANS Qualifications must be met: Bachelor's Degree in Engineering or the Physical Sciences. 4 years' experience in such areas as reactor physics, core measurements, core heat transfer, and core physical testing programs, of which 2 years must be at a nuclear power plant. Or, graduate degree and 3 years' experience as referenced above. Successful completion of a reactor engineering training program (e.g. the 12 week concentrated program offered by NSSS vendors) may be equivalent to one year's nuclear power plant experience.
Pre-employment Testing: The successful applicant must pass a Fit-for-Duty test prior to obtaining access to the nuclear power plant and as a condition of employment.

---
33 page view(s)
---
Thinking about applying for this position?
Please make sure that you meet the minimum requirements indicated for the job before you apply (see user agreement). If you are qualified, then use either the email link (near top of post) or the application link (near bottom of post) to apply, whichever is provided.
Roadtechs.com notice to workers thinking about a career in nuclear power:
All nuclear power plant employees are subject to background, financial and criminal history checks before they are granted access to any nuclear power facility and these checks are repeated at regular intervals. Additionally, new hire drug and alcohol screening is mandatory and all sites perform random drug and alcohol screening.

---
&copy Copyright - Roadtechs&reg, LLC. All rights reserved. No reproduction of any part of this website may be sold or
distributed for commercial gain nor shall it be modified or incorporated in any other work, publication, or website.
Use of this site implies compliance with the Roadtechs User Agreement.