&nbsp
[Health Physics Technician] Entergy is hiring a Hp/Chem Spec I - Sr.
Posted by: Entergy <nuclear2@entergy.com> on November 18, 2018 at 00:04:01. Click here to reply to this post via Email.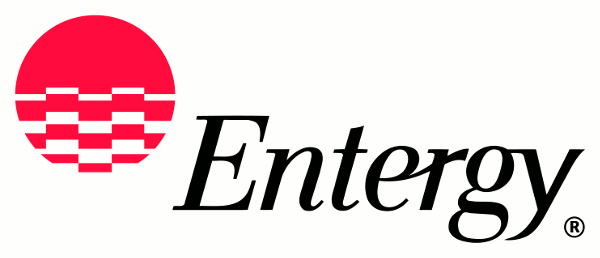 Contract / Temp to Direct / Direct Hire: Direct Hire
City: Russellville
State: Arkansas
Country: United States
Zip or Postal Code: 72802

JOB SUMMARY/PURPOSE
Investigate and respond to corrective actions.
JOB DUTIES/RESPONSIBILITIES
Develop procedure guidance to implement radiological programs.
Maintain radioactive source controls program.
Provide instrumentation technical support.
Respond to off normal radiological conditions.
Understand adverse radiological conditions on equipment and personnel performance.
Serve as a member of the Emergency Response Organization.
JOB TASKS:
Technical calculations
Internal and external exposure evaluations
Airborne exposure assessment
Skin dose estimation
Dosimeter QC analyses
Isotopic mix trending
Whole body count assessment
Develop technical procedures
Design tests and experiments
Investigate and resolve technical problems
Evaluate new equipment or software products
Participate in industry, fleet, and site working groups
Perform assessments, audits, evaluations

MINIMUM REQUIREMENTS
Minimum education required of the position
B.S. Degree in Engineering or Chemical Engineering from an ABET Accredited School or equivalent work experience.

Desired education of the position
4 year Bachelor Degree in health physics or related science degree.
Masterís degree in health physics preferred.

Minimum experience required of the position
2 - 6 years commercial nuclear experience.

Desired experience of the position
A minimum of ten years work progressive experience as a health physicist with task assignments in dosimetry, instrumentation, respiratory protection, self-assessments, corrective actions dispositions, NRC inspection support, procedure changes and implementation.
Minimum knowledge, skills and abilities required of the position
Technical understanding of nuclear generation principles and operations.
Outstanding communication and conflict management skills.
Proficiency with current computer business applications.

Desired knowledge, skills and abilities required of the position
Proficient in scientific theories and principles associated with health physics
Proficient in practices of researching scientific issues, evaluating alternatives, making sound recommendations and preparing and presenting recommendations. Knowledge of regulatory documents such as 10CFR20, NRC inspection procedures and manuals, regulatory guides, HP Position Papers. Knowledge of industry standards and guidelines from EPRI, INPO, NEI, ANI, ANSI.

Any certificates, licenses, etc. required for the position
None
Desired certificates, licenses, etc. for the position
Certified Health Physicist (CHP), Professional Engineer (PE), National Registry of Radiation Protection Technology (NRRPT), other professional certification or license.
WORKING CONDITIONS/ESSENTIAL FUNCTIONS/PHYSICAL REQUIREMENTS
Office environment with minimal physical requirements. As a provider of essential services, Entergy expects its employees to be available to work additional hours, to work in alternate locations, and/or to perform additional duties in connection with storms, outages, emergencies, or other situations as deemed necessary by the company. Exempt employees may not be paid overtime associated with such duties.

---
21 page view(s)
---
Thinking about applying for this position?
Please make sure that you meet the minimum requirements indicated for the job before you apply (see user agreement). If you are qualified, then use either the email link (near top of post) or the application link (near bottom of post) to apply, whichever is provided.
Roadtechs.com notice to workers thinking about a career in nuclear power:
All nuclear power plant employees are subject to background, financial and criminal history checks before they are granted access to any nuclear power facility and these checks are repeated at regular intervals. Additionally, new hire drug and alcohol screening is mandatory and all sites perform random drug and alcohol screening.

---
&copy Copyright - Roadtechs&reg, LLC. All rights reserved. No reproduction of any part of this website may be sold or
distributed for commercial gain nor shall it be modified or incorporated in any other work, publication, or website.
Use of this site implies compliance with the Roadtechs User Agreement.