&nbsp
[Field Engineer] Entergy is looking for a Lead Technical Specialist!
Posted by: Entergy <nuclear2@entergy.com> on November 11, 2018 at 00:04:01. Click here to reply to this post via Email.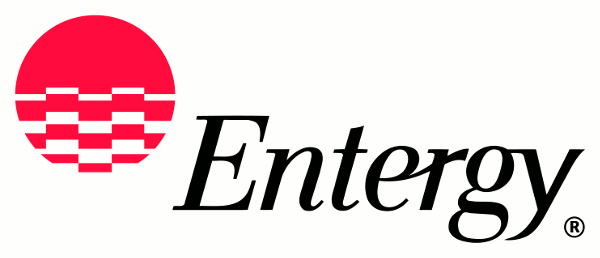 Contract / Temp to Direct / Direct Hire: Direct Hire
City: St Francisville
State: Louisiana
Country: United States
Zip or Postal Code: 70775

JOB SUMMARY/PURPOSE
Conducts routine code programs execution engineering activities and ensures the safety of nuclear components at Entergy nuclear plants.
JOB DUTIES/RESPONSIBILITIES
Responsible for overall Inservice Inspection (ISI) and/or Inservice Testing (IST) and code program owner duties and ensuring Nuclear site inspections are performed and implemented consistent with defined codes and standards. This individual should have code program owner duties and ensuring Nuclear site inspections are performed and implemented consistent with defined codes and standards. This individual should have knowledge of ASME XI code and experience in implementing code programs or equivalent experience with Nondestructive Examinations (NDE) at a nuclear power plant. Such alternate equivalent experience includes engineers interface with or perform NDE examinations on mechanical systems and components.
The engineer would be responsible to develop ISI outage scope, oversee ISI and IST program implementation, interface with the regulatory agencies as required, communicate concerns and issues to management, and produces quality engineering products in support of code program implementation. The program engineer would maintain conformance with station license, codes and standards. The engineer would be required to develop, plan and coordinate and implement special projects, corrective action plans, and improvement programs to address plant problems/regulatory concerns or enhance/standardize program implementation. The engineer would also ensure fleet lessons/operational experiences and good practices are reviewed and shared uniformly among applicable Entergy sites.
MINIMUM REQUIREMENTS:
Minimum education required of the position
BS Degree in Engineering or other scientific discipline generally associated with power plant operations or Equivalent Experience. (Equivalent Experience is defined as demonstrated success at the Supervisor level.)
Minimum experience required of the position
Technicial Specialist IV - 6 years relavent experience w/degree. 12 years relavent experience w/o degree
Technicial Specialist Sr Lead:
5 years experience in nuclear power design, construction, maintenance, operations production, or equivalent.
3 years experience in the engineering department.
Minimum knowledge, skills and abilities required of the position
Meet the qualification requirements set forth in the applicable codes and standards and possess or be able to obtain Level I, Level II or Level III certifications (if achieved, specify Level of qualification for qualified NDE methods including current PDI qualifications) in accordance with applicable Entergy procedures. Capable of performing the inspections, examinations and tests in accordance with fleet procedures and work packages including natural or corrected near distance visual acuity of Snellen fraction 20/25 or better in at least one eye, uncorrected or corrected and ability to differentiate contrast between colors used in the NDE methods. Be familiar with the tools and equipment to be employed and demonstrated proficiency in their use. Capable of determining that the calibration status of M&TE is current, it is in proper condition for use and that the inspections, examination and test procedures are approved. 50.59 and 72.48 qualifications or ability to obtain. UT personnel must possess or be capable of possessing appropriate PDI qualifications through EPRI. Technical proficiency in the assigned area. Technical understanding of nuclear generation principles and operation. Good communication, conflict management, and change management skills.
Any certificates, licenses, etc. required for the position
None

WORKING CONDITIONS:
As a provider of essential services, Entergy expects its employees to be available to work additional hours, to work in alternate locations, and/or to perform additional duties in connection with storms, outages, emergencies, or other situations as deemed necessary by the company. Exempt employees may not be paid overtime associated with such duties.
Please note: Authorization to work in the United States is a precondition to employment in this position. Entergy will not sponsor candidates for work visas for this position.

---
58 page view(s)
---
Thinking about applying for this position?
Please make sure that you meet the minimum requirements indicated for the job before you apply (see user agreement). If you are qualified, then use either the email link (near top of post) or the application link (near bottom of post) to apply, whichever is provided.
Roadtechs.com notice to workers thinking about a career in nuclear power:
All nuclear power plant employees are subject to background, financial and criminal history checks before they are granted access to any nuclear power facility and these checks are repeated at regular intervals. Additionally, new hire drug and alcohol screening is mandatory and all sites perform random drug and alcohol screening.

---
&copy Copyright - Roadtechs&reg, LLC. All rights reserved. No reproduction of any part of this website may be sold or
distributed for commercial gain nor shall it be modified or incorporated in any other work, publication, or website.
Use of this site implies compliance with the Roadtechs User Agreement.