&nbsp
[Electrical Engineer] Engineering Supv
Posted by: Entergy <nuclear2@entergy.com> on January 13, 2019 at 00:04:01. Click here to reply to this post via Email.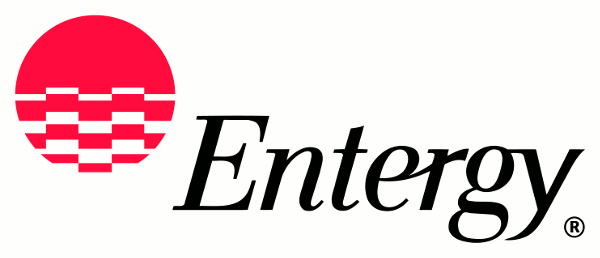 Contract / Temp to Direct / Direct Hire: Direct Hire
City: Jackson
State: Mississippi
Country: United States
Zip or Postal Code: 39201

JOB SUMMARY/PURPOSE
Responsible for delivery of safe, reliable and timely capital modifications for all Entergy Nuclear plants.
JOB DUTIES/RESPONSIBILITIES
1. Oversee the implementation of central design engineering organization.
2. Develop, plan, coordinate, and implement capital modifications to meet the site needs within the organization capability.
3. Implement corrective actions process and learnings to improve modification development and execution.
4. Ensure that fleet lessons learned and good practices are shared and implemented.
5. Ensure that resources are shared across the fleet to improve efficiency.
6. Work closely with the Project Management department and site design organization to ensure the efficient implementation of modifications.
7. Leadership, mentorship and coordination of intermediate and junior Electrical personnel
MINIMUM REQUIREMENTS
Minimum education required of the position
B.S. degree from an ABET Accredited College in engineering or other discipline generally associated with power plant operations, or
Equivalent Experience.
Desired – B. S. Electrical Engineering from an ABET Accredited College
Minimum experience required of the position
5 years' experience in nuclear power design, engineering, construction, maintenance, operations, Planning Scheduling & Outage, licensing or equivalent.
Minimum knowledge, skills and abilities required of the position
Technical understanding of nuclear generation principles and operation. Outstanding communication, conflict management, and change management skills. Proficiency with current computer business applications.
Any certificates, licenses, etc. required for the position
Professional engineer's license is preferred.
Candidates must meet or exceed ANSI/ANS 3.1-1978 and ANSI Section 4.6.1. ANSI Section 4.6.1- Engineer in Charge Position: At all sites, this is the Engineering Supervisors or individuals serving in a supervisory capacity.
OTHER ATTRIBUTES
Functional Knowledge - Requires understanding and application of procedures and concepts within ELECT/I&C discipline and basic knowledge of other disciplines.
Experience with preparing and/or reviewing power plant electrical drawings, calculations and equipment specifications.
Experience with plant electrical power system analysis software such as ETAP and EDISON.
Experience analyzing relay coordination and working with Time-Current Coordination curves (TCCs) and arc-flash hazard assessments.
Experience with selection and application of electrical components including motors, transformers, protective relaying, breakers, inverters, large lead storage batteries, battery chargers and inverters
Prior performance of design related calculations (voltage drop, breaker coordination, load study analysis, instrument setpoints, etc.)
Experience in developing I&C analog/digital modification details of existing power plant component control systems
Business Expertise - Applies understanding of how the team relates to other closely related areas to improve efficiency of own team.
Leadership - Manages a generally homogeneous team; adapts plans and priorities to meet service and/or operational challenges.
Problem Solving - Uses judgment to identify and resolve day-to-day technical and operational problems.
Impact - Impacts the quality, efficiency and effectiveness of own team and its contribution to the sub-function
Interpersonal Skills - Uses tact and diplomacy to exchange information and handle sensitive issues.
WORKING CONDITIONS
As a provider of essential services, Entergy expects its employees to be available to work additional hours, to work in alternate locations, and/or to perform additional duties in connection with storms, outages, emergencies, or other situations as deemed necessary by the company. Exempt employees may not be paid overtime associated with such duties.


---
34 page view(s)
---
Thinking about applying for this position?
Please make sure that you meet the minimum requirements indicated for the job before you apply (see user agreement). If you are qualified, then use either the email link (near top of post) or the application link (near bottom of post) to apply, whichever is provided.
Roadtechs.com notice to workers thinking about a career in nuclear power:
All nuclear power plant employees are subject to background, financial and criminal history checks before they are granted access to any nuclear power facility and these checks are repeated at regular intervals. Additionally, new hire drug and alcohol screening is mandatory and all sites perform random drug and alcohol screening.

---
&copy Copyright - Roadtechs&reg, LLC. All rights reserved. No reproduction of any part of this website may be sold or
distributed for commercial gain nor shall it be modified or incorporated in any other work, publication, or website.
Use of this site implies compliance with the Roadtechs User Agreement.