---
Work Planning I - Lead WP/WP VI - Multiple Positions - Oak Ridge, TN
---

[ Back ] [ The Roadtechs Nuclear Job Board ] [ Help ] [Edit ] [Mark Position Closed ]
Posted by:
OLH, Inc <hr1@olhinc.com>
on January 06, 2019 at 00:04:01.
Click here to reply to this post via Email.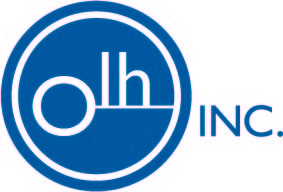 Post Number: 511346
Posted By: OLH, Inc
Posted On: 2019-01-06 00:04:01
Email Address: hr1@olhinc.com
Link: To submit your resume, click here, click Engineering in drop-down menu, click Oak Ridge second drop-down menu and then click Search. Click specific job opening to submit. No immigration sponsorship is available for this position.
Subject: Work Planning I - Lead WP/WP VI - Multiple Positions - Oak Ridge, TN
Contract / Temp to Direct / Direct Hire: Contract
City: Oak Ridge
State: Tennessee
Country: United States

Work Planning I - Lead WP/WP VI
Seeking qualified professionals with extensive nuclear safety experience to join our team. OLH offers competitive salaries, benefit packages, holidays and paid time off.

Responsibilities:
Position will support ETTP Cleanup Enterprise. Scope, draft and facilitate approval of work instructions Draft and facilitate approval of Job Hazard Analysis (hazard identification, analysis and control selection process).

Position Requirements
Education / Experience:
-Working knowledge of Microsoft Word and at least 3 years experience as a planner, journeyman in a technical trade or maintenance related trade, preferably in the DOE or commercial nuclear industry OR
-An A.S. Degree or equivalent with two years technical writing experience preferably related to the DOE or commercial nulclear industry.

Additional Qualifications:
-Ability to obtain and maintain a "L" Clearance

For interest or questions regarding the position please contact Greer Rowland at 470-242-0185. NOTE: OLH will not accept resumes from third party staffing firms.

Thinking about applying for this position?
Please make sure that you meet the minimum requirements indicated for the job before you apply (
see user agreement
). If you are qualified, then use either the email link (near top of post) or the application link (near bottom of post) to apply, whichever is provided.
[ Back ] [ The Roadtechs Nuclear Job Board ] [ Help ] [Edit ] [Mark Position Closed ]
---
300 page view(s)
&copy Copyright - Roadtechs&reg, LLC. All rights reserved. No reproduction of any part of this website may be sold or
distributed for commercial gain nor shall it be modified or incorporated in any other work, publication, or website.
Use of this site implies compliance with the Roadtechs User Agreement.