---
Operations Support Specialist I - UCOR - Oak Ridge, TN
---

[ Back ] [ The Roadtechs Nuclear Job Board ] [ Help ] [Edit ] [Mark Position Closed ]
Posted by:
OLH, Inc <hr1@olhinc.com>
on January 20, 2019 at 00:04:01.
Click here to reply to this post via Email.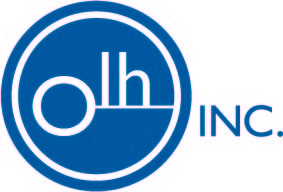 Post Number: 512122
Posted By: OLH, Inc
Posted On: 2019-01-20 00:04:01
Email Address: hr1@olhinc.com
Link: To submit your resume, click here, click Administration in drop-down menu, click Oak Ridge second drop-down menu and then click Search. Click specific job opening to submit. No immigration sponsorship is available for this position.
Subject: Operations Support Specialist I - UCOR - Oak Ridge, TN
Contract / Temp to Direct / Direct Hire: Contract
City: Oak Ridge
State: Tennessee
Country: United States

Operations Support Specialist I
Great opportunity to join a talented team with an outstanding company that values their employees and their career. OLH offers competitive salaries, benefit packages, holidays and paid time off.
Roles and Responsibilities:
This position will serve as the ETTP Cleanup Enterprise Operations Support Specialist, supporting the Work Control Manager and Work Control Coordinator. Additionally, position may provide support to other UCOR organizations, as needed.
-Provides day-to-day support to ETTP Cleanup Enterprise operations to ensure; 1) compliance with policies, requirements, and procedures and; 2) objectives are met or exceeded
-Recommends policy changes and develops implementation plans, as necessary
-Compiles and analyze data for reports
-Develops and prepare reports and presentations
-Develops and maintains internal Performance Metrics charts and reports
-Act as a records liaison for the organization
-Maintains knowledge of safety policies and procedures and performs assigned duties in a safe manner
-Completes work assignments with a high level of personal accountability, teamwork, initiative, and quality
-Plan and coordinate meetings as required.
-Pull reports and information to aid in meeting discussions as required.
-Provide miscellaneous technical and administrative support
-Performs other tasks, as assigned

Position Requirements
Education:
-High school dibloma or GED equivalent
Experience:
-Accuracy in performing work is essential as well as the ability to learn quickly and function with changing priorities
-Demonstrated proficiency with Microsoft Office Suite (Word, Excel, Outlook).
-Experience with Access and SharePoint software is desired
-Strong organizational, communication (oral and written), and interpersonal skills are required
-Must be flexible and have the ability to work independently in a fast-paced, demanding work environment.
-Must be able to manage multiple tasks simultaneously in a proficient manner
-Knowledge of UCORís organizational structure, functions and procedures desired
-Demonstrated knowledge of administrative functions common to the assignment
Additional Requirements:
-Ability to obtain and maintain "L" DOE clearance

For interest or questions regarding the position please contact Greer Rowland at 470-242-0185. NOTE: OLH will not accept resumes from third party staffing firms.
Thinking about applying for this position?
Please make sure that you meet the minimum requirements indicated for the job before you apply (
see user agreement
). If you are qualified, then use either the email link (near top of post) or the application link (near bottom of post) to apply, whichever is provided.
[ Back ] [ The Roadtechs Nuclear Job Board ] [ Help ] [Edit ] [Mark Position Closed ]
---
182 page view(s)
&copy Copyright - Roadtechs&reg, LLC. All rights reserved. No reproduction of any part of this website may be sold or
distributed for commercial gain nor shall it be modified or incorporated in any other work, publication, or website.
Use of this site implies compliance with the Roadtechs User Agreement.